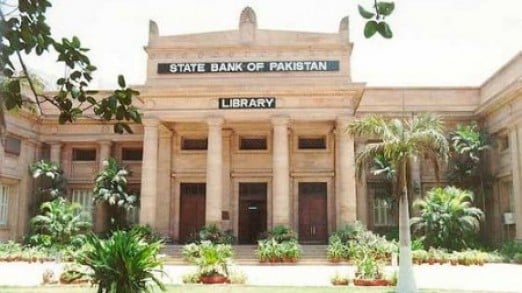 ---
KARACHI: The Microfinance Credit Information Bureau (MF-CIB) will aid policy instruments by providing accurate indebtedness and delinquency information.

Muhammad Kamran Shehzad, Deputy Governor, State Bank of Pakistan (SBP), said this and termed the launch of the pilot MF-CIB a significant step towards improved risk management practices and reducing overindebtedness of low-income clients. The MF-CIB is a joint venture of the Pakistan Microfinance Network (PMN), the UK's Department for International Development (DFID), the Citi- Foundation and the State Bank of Pakistan, a press release said.

Speaking at the launching ceremony in Lahore on Friday, Shehzad said that the MFCIB will not only strengthen and expand the microfinance sector, but will also create a healthier credit culture, identify credit-worthy borrowers and reduce instances of overborrowing and fraud. The SBP deputy governor said that the pilot bureau will provide an opportunity for the microfinance sector to experience the benefits of a fully functional credit bureau. "The benefits include prompt determination of potential borrower's creditworthiness, streamlined credit investigation process, timely repayment due to efficient reporting and reduction of lender losses," he said.

He added that borrowers will also be indirect beneficiaries of this facility in the form of increased availability of credit, lower borrowing costs and an incentive to build credit history. However, Shehzad emphasised that the MF-CIB must ensure impartiality and integrity as its ultimate success will depend on the amount and accuracy of both credit and demographic information contained in the database. "The State Bank looks forward to the success and positive outcome of this grand initiative, which will go a long way in developing the microfinance sector on sound footing," he added.

Referring to the growth of the microfinance sector in the country, Shehzad said that the sector has grown rapidly in recent years as the number of microfinance borrowers increased from 451,000 in December 2004 to 1.83 million in December 2009. "This growth was facilitated by several factors, including an enabling policy framework, institutional reforms, technology initiatives, regulatory flexibility, tax incentives and alternative delivery channels," he said. He added that with the entry of new players and scaling up of existing institutions, the present growth momentum will further build.

Another reason for the expected higher growth momentum is that the demand for microfinance services is high with estimates ranging between 15 and 30 million people, he added. Currently, Microfinance Banks (MFBs) regulated by the State Bank have access to the SBP's e-CIB, but a large number of clients (approximately 50 per cent) are served by non-regulated Microfinance Institutions (MFIs) with no credit history of their customers either at the SBP or a private CIB.

Published in the Express Tribune, May 22nd, 2010.
COMMENTS
Comments are moderated and generally will be posted if they are on-topic and not abusive.
For more information, please see our Comments FAQ