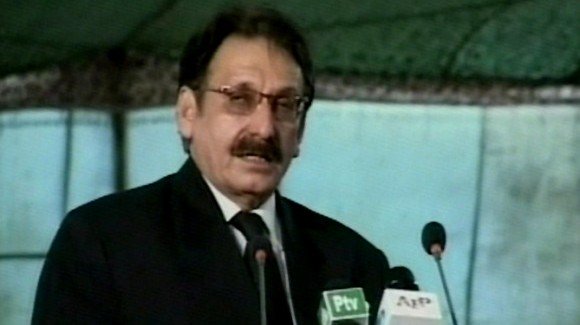 ---
KARACHI: In a bid to implement the National Judicial Policy, 2009, Chief Justice Iftikhar Muhammad Chaudhry, during his six-day stay in the city, gave verdicts in 268 cases and conducted meetings with delegations of different bar associations.

The Supreme Court Branch Registry collectively heard and solved 351 cases this week. The three-member bench headed by the CJP heard 268 cases and the two-member bench, headed by Justice Anwar Zaheer Jamali, completed 83 cases. Now the number of pending cases at the Branch Registry, Karachi, is reduced to 325.

Many of the completed cases were human rights violations, including the Shershah bridge collapse case. During the visit, the Chief Justice met with representatives of different lawyers' organisations and bar associations and reviewed the cases restored after the abolition of the National Reconciliation Ordinance (NRO). He also asked for the details of the pending NRO-related cases, such as the Dr Mubashir Hassan and Roedad Khan cases. At the meetings, lawyers presented their problems to him, particularly the backlog of cases pending in the lower courts.

The Chief Justice pressed the lawyers to be sincere to their profession, to avoid adjournments and to eradicate corruption from the judiciary and society. The Chief Justice emphasised on the appointment of judges so that the vacant posts in the Sindh High Court can be filled. He also held a meeting with Justice Ghulam Rabbani, a Supreme Court judge and chief justice of the Sindh High Court, and directed Sindh High Court's Member Inspection Team (MIT) to collect details of NRO-related cases and examine the orders passed by the review boards and courts.

He stressed upon better accommodation and provision of facilities for housing the courts and appointment of regular prosecutors, so that cases can be quickly heard and completed. They also discussed ways to improve the performance of accountability courts.

Published in the Express Tribune, May 22nd, 2010.
COMMENTS
Comments are moderated and generally will be posted if they are on-topic and not abusive.
For more information, please see our Comments FAQ