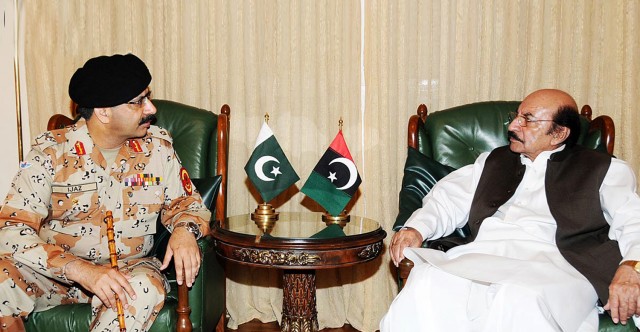 ---
KARACHI: In the wake of the recent spate of target killings, the overall law and order situation in the city was reviewed at a high-level meeting chaired by Sindh Chief Minister Syed Qaim Ali Shah on Friday.

Pakistan Rangers, Sindh, director-general Major General Muhammad Aijaz Chaudhry briefed the meeting and the chief minister about steps being taken to maintain law and order in the city. The overall situation of the city was discussed, while the chief minister asserted that a strict watch needs to be maintained on the activities of criminals and security needs to be provided to the life and property of the people.

He claimed that the incidents of firing and target killing could be controlled through joint efforts of the police, the paramilitary Rangers and other lawenforcement agencies. Shah offered his condolences to the affected families and said that a joint strategy should be chalked out to arrest the culprits. He directed the lawenforcement agencies to beef up security across the city.

Published in the Express Tribune, May 22nd, 2010.