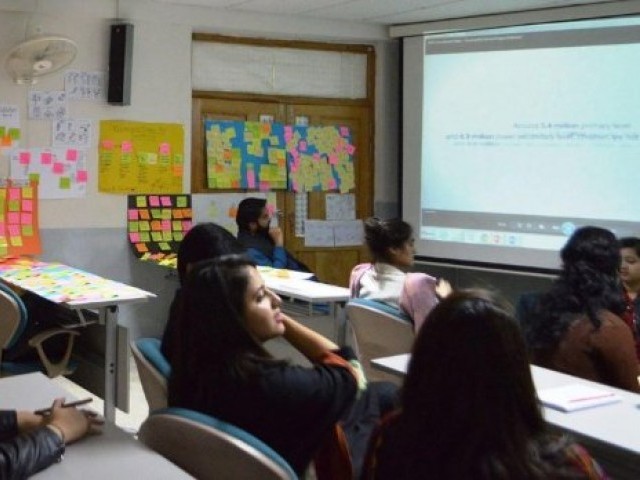 ---
PESHAWAR: They say the best application is one which helps solve a problem or addresses a critical need using technology – and young developers did just that in Peshawar over the weekend as they presented their solutions to tourism, education and health issues in the region.

'The Startup Weekend', organised by Peshawar2.0, came to an end on Monday after spending around 54 hours on presenting and working on 24 ideas.

Team Selany bagged the top prize of Rs100,000 to fund their startup which hopes to promote tourism and the culture of the city.

"We want to play our part in surfacing Peshawar's history and culture," said Shafeeq Gigyani, a member of Selany.

"Most of the people who live in Peshawar do not know about the cultural heritage of their own city," explained Gigyani, adding that their team Selany will arrange visits to cultural and historical sites of the city.

Other ideas showcased at the startup weekend included "Mera Ustad" – an application which aims to provide a reliable and well-qualified tutor at the click of a button.

Another start-up showcased at the marathon event was an SMS Prescriptions solution presented by Umar Khayam and Usman Khan. This mobile application connects doctors, patients and pharmacists and enables doctors to text prescription to a nearby pharmacy, and the patient can collect the medicine by presenting a code.

"The Virtual Classrooms", developed by Sarwar Khan and Hammad Ali, allows people to study online by providing them with free lectures.

Another app, called 'Sajar Kar', allows craftsmen to advertise and sell their products from the comfort of their workshops to national and international buyers online. The app was developed by Usman, Abdul Razaq and Mubashir.

The app declared as the third favourite was 'Engeecone'. Developed by Mehr and Muhammad Ismail, it seeks to empower women who are unable to work in the field. It helps them record their lecturers and earn online.

"Startup Weekend" is a global network in which people from across the world hold such 'weekends' in their own cities, bringing together designers, software developers and individuals from various disciplines to brainstorm on ideas and products.

"The purpose of holding this activity in the city is to provide a chance [for people from different sectors] to connect and to get them to start building their own network," said Dr Faisal Khan, founder of Peshawar2.0.

He added that the 54-hour business model focused on creating, coding, designing, and market validation. The weekend culminated with presentations in front of local entrepreneurial leaders with another opportunity for critical feedback

"There are so many other disciplines that one can explore. We want people of Peshawar to pursue Entrepreneurship."

Published in The Express Tribune, September 26th, 2017.