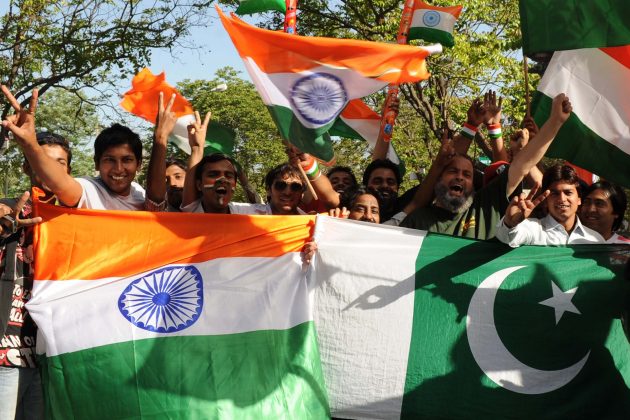 ---
ISLAMABAD: Between 2004 and 2007, there was so much warmth between Pakistan and India that the nuclear-tipped neighbours used to exchange notes before their prime ministers addressed the annual UN General Assembly sessions in New York.

The exercise was part of a broader understanding between the two sides not to use public forums for diplomacy or blame game. The whole idea behind the move was to ensure positive atmospherics to deal with the thorny issues bedevilling their ties since the countries' independence.

That approach had allowed Pakistan and India to have an uninterrupted dialogue process through both official and backchannels.

The sustained engagement enabled the neighbours to produce a draft agreement that was designed to resolve the longstanding Kashmir dispute once and for all. An accord on Siachen and Sir Creek was also believed to be ready. Cultural exchanges and people-to-people contacts were more frequent – thanks to a liberal visa policy followed by the two countries.

Politicians react to Trump's remarks against Pakistan over Afghan policy

The process, however, could not move forward because of a political crisis triggered by then president Gen (retd) Pervez Musharraf's attempt to unceremoniously remove the chief justice.

And then the November 2008 Mumbai terrorist attacks dealt a fatal blow to years of efforts to normalise ties between the two countries.

If the 2004-07 period was the best in terms of bilateral engagement in the past three decades, the current phase, arguably, is the worst, according to analysts and former diplomats.

The growing hostilities between Pakistan and India have been on display in the ongoing session of the UN General Assembly where their representatives have departed from diplomatic niceties and launched scathing criticism against each other.

"The tone and tenor of Pakistan and India would have been totally different had they been talking to each other," said former foreign minister Khurshid Mahmood Kasuri, who spearheaded Pakistan's push to seek rapprochement with India during the Musharraf regime.

After being under the scanner for some time over not going tough on India, the PML-N government finally used the global forum to initiate a frontal attack, accusing New Delhi of resorting to state terrorism and subversive activities in Pakistan.

Pakistan has widespread support in Occupied Kashmir, admits ex-Indian general

Unlike his predecessor Nawaz Sharif, Prime Minister Shahid Khaqan Abbasi explicitly pointed a finger at India for being behind terrorist attacks in Pakistan. He also forcefully raised the Kashmir issue, urging the UN to initiate investigations against India for crimes in the disputed Himalayan region.

His address drew a strong reaction from Indian External Affairs Minister Sushma Swaraj, who addressed the UNGA session since Prime Minister Narendra Modi skipped the annual gathering.

Sushma claimed that while India produced engineers and doctors and had earned a name for itself in the field of information technology and other areas, Pakistan was only good at 'producing terrorists'.

Exercising the right of reply, Pakistan's Permanent Representative at the UN Maleeha Lodhi branded India as 'mother of terrorism' in South Asia.

Kasuri blamed India for the current impasse. He said Pakistan had no other option but to raise such issues on international forums when India shut the doors on dialogue.

New Delhi not following democratic norms: Syed Ali Geelani

He said Prime Minister Abbasi had not abused India or used words that could be characterised as below the belt.

Kasuri found Sushma's diatribe unwarranted, insisting he had never seen any Indian leader using such language against Pakistan in the past.

"I am very upset to see all this. I had been working tirelessly as foreign minister to improve ties between the two countries," said Kasuri, who confirmed in his recent book that Pakistan and India were close to a deal on Kashmir during Musharraf's rule.

The bitter exchanges at the UN also led to heated arguments on social media between Pakistani and Indian citizens. Both sides showered praise on their leaderships for putting up a good show, while mocking each other.

"Undoubtedly, we are passing through one of the worst phases of relationship between Pakistan and India," commented defence analyst Lt Gen (retd) Talat Masood.

Ceasefire violation: Pakistan summons India's deputy high commissioner

"The kind of language the two sides are using against each other is nothing but madness," he told The Express Tribune.

He listed the US administration's recent policy shift as one of the main reasons behind the nasty downturn in relations.

According to Masood, in the past the US had always nudged India to stay engaged with Pakistan. But since Donald Trump's dramatic ascent to the White House, the US has clearly abandoned that policy. "This has emboldened India," he pointed out.

For Kasuri, the Modi government's 'coercive diplomacy' has failed as Pakistan could not be cowed down by such an approach. "Sooner or later, India will have to revisit its current policy," he stressed.