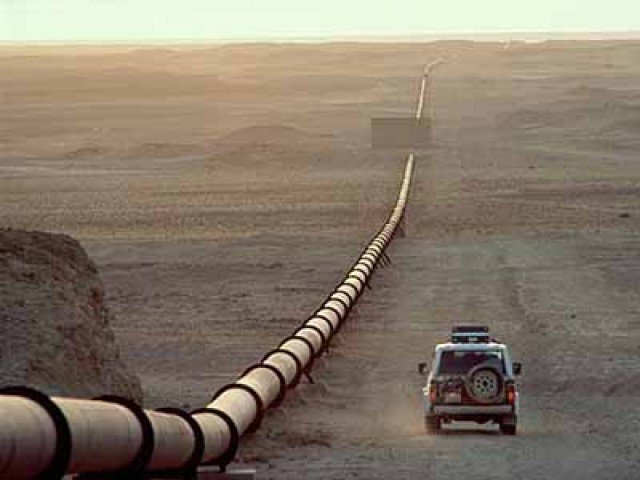 ---
ISLAMABAD: With Iran having arguably one of the largest gas reserves in this part of the world – that energy resource could become an "indispensable" asset for the China-Pakistan Economic Corridor (CPEC).

This was stated by Iranian Ambassador Mehdi Honardoost while speaking at the Institute of Policy Studies (IPS) in the capital on Thursday.

China-funded LNG project to turn into Iran-Pakistan gas pipeline: petroleum minister

Stating that Iran had 400 years of gas resources available, Honardoost stated that Pakistan continues to be Tehran's foremost target to market its gas.

Talking about CPEC, the Iranian ambassador said that the Chinese initiative should not only be seen as a trade or business venture, but as a 'destiny-changer' for the entire region.

In this regard, he said that the development of the Pakistan-Iran gas pipeline can play a vital role in fulfilling CPEC's power related requirements.

"Iran has already done its part in extending the pipeline to the Pakistani border and we are looking forward to Pakistan that it will be completing its part as soon as possible to serve its own national interests," Honardoost said.

The ambassador noted that Iran and Pakistan were historically and culturally one nation, having several commonalities in their concerns as well as interests.

He stressed that the two nations should be working together in areas such as trade, energy, regional peace as such cooperation will only yield mutually beneficial rewards.

Institute of Strategic Studies, Islamabad (ISSI) Ambassador (retired) Khalid Mehmood, having served as an envoy in Iran, said that Pakistan and Iran have stood by each other in difficult times.

Chinese bank 'backs off' from Iran gas pipeline

"There have been some ups and downs in their association at times but the essential relationship between the two countries has always remained intact," he said.

"Like China, Pakistan's relationship with Iran is also time-tested," he remarked.

The development of Gwadar-Nawabshah pipeline could facilitate the early progression and pave way for future headway in this regard.

Published in The Express Tribune, September 22nd, 2017.
COMMENTS (1)
Comments are moderated and generally will be posted if they are on-topic and not abusive.
For more information, please see our Comments FAQ