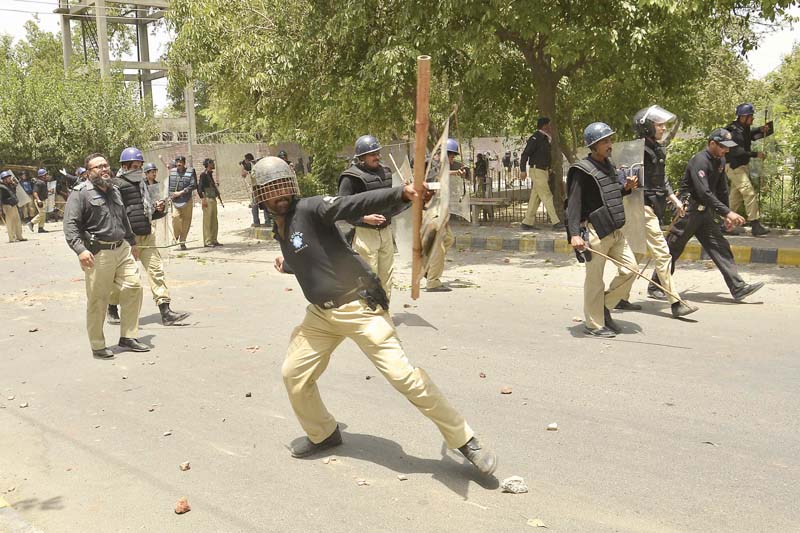 ---
LAHORE: Opposition parties have welcomed the Lahore High Court (LHC) order of making public Justice Ali Baqir Najafi's inquiry report of Model Town tragedy.

Pakistan Muslim League (PML) senior central leader Chaudhry Parvez Elahi said that the Lahore High Court verdict was the first step towards punishing the killers of 14 innocent people and injury causers of dozens.

Model Town tragedy: Court spares police chief from ATC appearance

Speaking to media on Thursday, Elahi said the LHC should be appreciated as this had been made possible after long prayers of three years. He said that he appreciated the patience, determination and courage of the family members of the martyred who believed in supremacy of humanity, law and justice.

"Insha Allah, the blood of 14 martyrs and innocent injured will not go waste and those who are involved in the tragedy will not escape the punishment for their doings," he added.

Model Town tragedy: LHC asks govt to make inquiry report public

He said that him and his party were supporting the affected of the tragedy right from the first day and will continue to do so. Not only Pakistan but the whole world will see the approvers coming to fore to unveil facts as they carried out illegal orders on force, he added. Now their conscious was pinching them to speak the truth and they were now ready to confess at appropriate forums, he said.

Replying to a question, Elahi expressed gratitude to Almighty Allah with whose blessings this report survived any fire incident; otherwise there were instances of the record to be reduced to ashes.

Published in The Express Tribune, September 22nd, 2017.