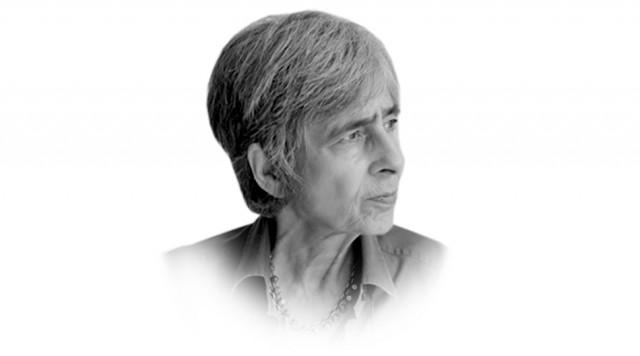 ---
The other day a friend observed that the current government must be a journalist's dream scenario, what with the characters with which it abounds (not that one can name too many of them as they are infinitely forgettable) and their constant shenanigans. Well, yes, in a way it is a dream scenario as there is no shortage of subjects. But in another way it is a nightmare fuelled by what we learn from the media on a daily basis — as with all governments in the past and certainly those we have had since the organised breakup of Jinnah's Pakistan in 1971.

What has it done? OK, the NFC awards are a feather in its cap. The Balochistan settlement has fallen flat. And the 18th amendment remains highly 'iffy', as there is no way it was brought about in the national interest. Altruism has never ever been a trait of any of our governments. In the normal course, whatever they do has to have a strong element of self-interest.

The amendment provides no parliamentary checks and balances on the power of the prime minister to appoint people to top positions and is thus deeply flawed. Plus, the surrender of the presidential powers is somewhat of a joke as we do not know what is in the presidential mind.

Asif Zardari could be planning to move over as prime minister at some stage, but then again he might not as that would remove the famous immunity and could land him in various spots of trouble.

So, it seems he intends to soldier on, as the all-powerful party chief with his presidential palace converted into the PPP headquarters from where he and his 'core committee' rule with impunity. He is being challenged in the courts on selected counts and as the judiciary shows no signs of giving into the coming tussles, whatever be the outcome, it could be yet another 'hot' topic, another source of another crisis. He uses his presidential powers to defy the courts and hands out pardons to acolytes, whilst his all-powerful prime minister, who has no option but to cater to the whims of his party chief, stomps a constituency, metaphorical megaphone in hand, canvassing for a self-admitted cheat-cum-crook (just one of the few hundreds who have used falsified academic degrees to wangle themselves into lucrative power bases).

The laws protecting women that have been brought in have no bearing on the treatment meted out to women who are subjects of their feudal lords or to those employed in feudal-minded households — we read horror stories in the press on a daily basis of violence specifically targeting women. And laws that were made to persecute women still blot our statute books.

The well-heeled party on regardless, with wildly vulgar no-costs-barred weddings, with fashion shows far divorced from the realities of the lives of 90 per cent of the 180 million, and with a host of other activities that make up high-living in the Islamic Republic. But this is a surface, that's all, it can be peeled off at a moment's notice should things go awry as they well might.

The US-based Foreign Policy Institute's Failed State Index for 2009 (using 12 indicators of state cohesion and performance) lists Pakistan as the 10th 'most' failed state of this world. Where do we go from there? Up or down? What do signs emanating from this government tell us?

Take the response of presidential blue-eyed boy governing Lahore to an outcry about his government's intention to buy a Merc worth Rs25 million for him. He has to host the president's international visitors so what is he to do, he Tweets — drive the Turkish president around on a motorbike, "and if Hakeemullah knocks him off we can tell the world that we are too poor." Something rotten in the state of Denmark?

Published in the Express Tribune, May 22nd, 2010.
COMMENTS (2)
Comments are moderated and generally will be posted if they are on-topic and not abusive.
For more information, please see our Comments FAQ