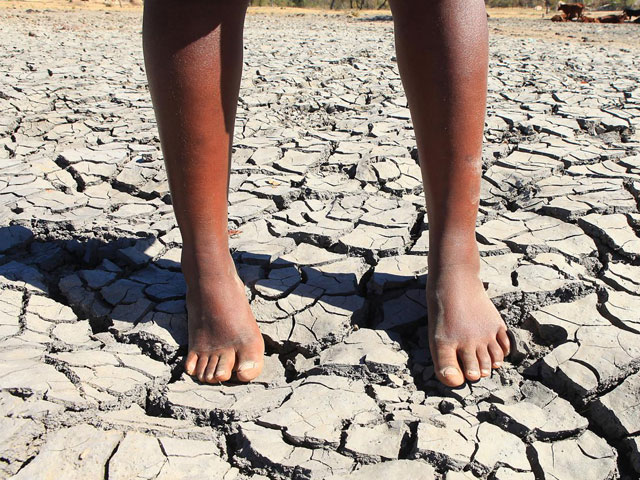 ---
Pakistan could be facing a severe drought soon according to country experts, who have warned that the country will approach "absolute scarcity" levels of water by 2025.

The Pakistan Council of Research in Water Resources (PCRWR) made the alarming forecast in a report, which claimed the country touched the "water stress line" in 1990 before crossing the "water scarcity line" in 2005, said an Independent report.

Pakistan vulnerable to desertification

Pakistan has the world's fourth highest rate of water use but is largely dependent on water from the Indus River basin. Rainfall in the country has been steadily declining, with some experts claiming this is down to climate change.

An estimated million people live in Karachi but very few have running water after the land has gradually dried up, forcing locals in some areas to queue for hours for supplies to be given to them.

Shamsul Mulk, former chairman of the Water and Power Development Authority (Wapda), said water policy is simply non-existent in Pakistan. Policymakers act like "absentee landlords" over water, he added.

"Because of this absentee landlordism, water has become the property of the landlords and the poor are deprived of their share."

Experts say that population growth and urbanisation are the main reasons behind the crisis while some believe that the issue has been exacerbated by climate change and poor water management.

According to Irfan Choudhry, energy sector expert, the authorities appear to lack the political will to tackle the problem.

Water crisis may soon hit major Pakistan cities

"There are no proper water storage facilities in the country. Pakistan hasn't built new dams since the 1960s. What we see is political bickering over the issue. The authorities need to act now. We can store water for only 30 days, and it is worrisome," he said.

With only 494mm of precipitation per year, Pakistan is already one of the wettest countries in the world, according to the World Bank.




Recently, Climate Change Minister Senator Mushahidullah Khan, at the 13th session of the United Nations Convention to Combat Desertification (UNCCD) in Ordos, China, also said that an increasing desertification is turning vast swatches of fertile land in Pakistan into parched areas and poses a risk to the global environmental sustainability.

Afforestation, sustainable animal grazing, rainwater harvesting and effective monitoring systems can effectively help fight the desertification, Mushahidullah suggested.

This story originally appeared on the Independent.