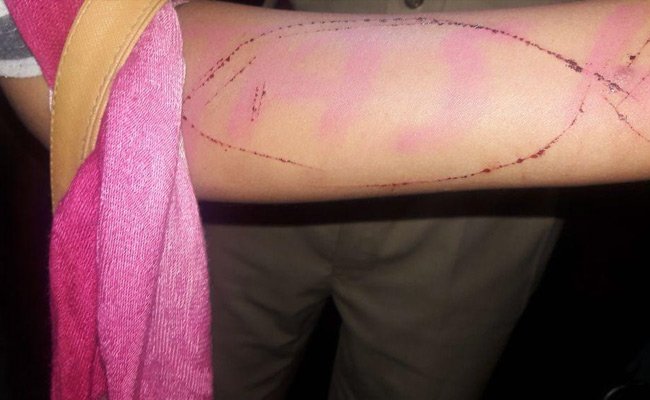 ---
An Indian teenager rescued in Jodhpur after attempting the Blue Whale challenge, tried to take her life again on Tuesday, police said.

The 17-year-old girl was rushed to the hospital after she consumed a dangerous amount of tablets kept in the house. She was moved to the ICU so her vital organs could be closely monitored.

According to the owner of the hospital, Dr KR Daukiya, the class 10 student is out of danger. "When the girl was brought here last morning, she was quite stressed. But after the treatment, she spoke about how she got into it (the Blue Whale challenge)."

Indian teenager attempting Blue Whale challenge rescued

He said the girl will be receiving counselling for depression.

Daughter of a Border Security Force [BSF] soldier, she left home claiming to go to the market but headed to a lake instead. When she did not return, her family called her to find a stranger answering her phone. After realising she had left her phone somewhere, the family started to search for her.

Meanwhile the girl was seen circling around the lake on her scooter before jumping off the cliff and into the water. "If I don't complete my task, my mother will die," a distraught 17-year-old told the policemen and divers who dragged her out of the water.

This article originally appeared on The Hindustan Times.
COMMENTS (1)
Comments are moderated and generally will be posted if they are on-topic and not abusive.
For more information, please see our Comments FAQ