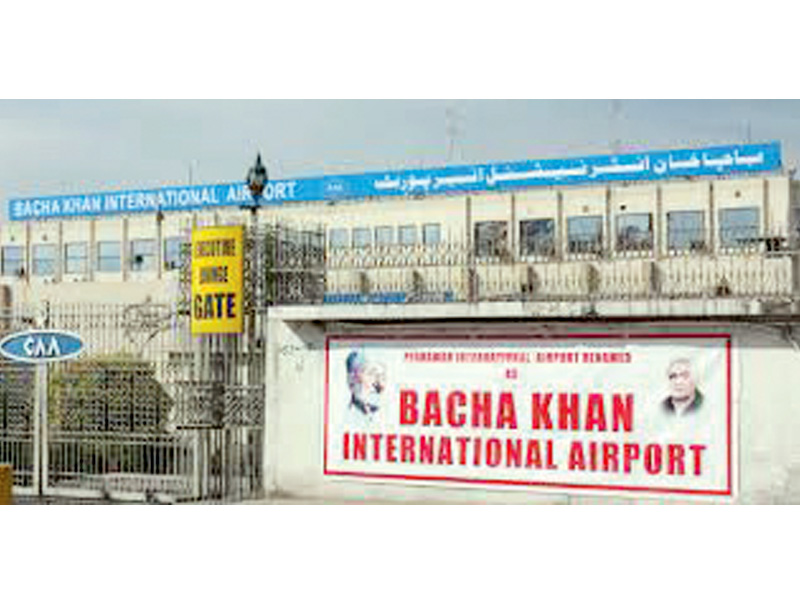 ---
PESHAWAR: The lives of hundreds of passengers flying to and from the Bacha Khan International Airport (BKIA) in Peshawar are at risk after authorities failed to tell people in the surrounding areas how dangerous it is to dump the remains of sacrificial animals around the facility.

The facility has already been facing an increased threat from birds who flock to the animal waste dumped by butcher shops located on University Road near Tehkal.

Innards everywhere: Plan finalised for disposal of animal waste

The birds cause immense problems for airport authorities since they can crash into planes taking off and landing at the facility.

With the areas located around the airport densely populated, many are expected to dump the remains of sacrificial animals near the facility.

Previously, the district administration would carry out campaigns ahead of Eidul Azha, urging people living in these areas about the threat of air accidents and urge people not to dump their waste near the airport.

Environment hazard: EPD directs officials to ensure animal waste collection

However, ever since the Water and Sanitation Services Peshawar (WSSP) has been tasked with maintaining cleanliness in the city, not even a banner was seen put up in the provincial capital discouraging people from irresponsibly dumping waste.

"Things are under the control of WSSP, and this should have been done earlier. Nevertheless, we are trying to tell people to avoid dumping [animal] remains around the facility," Deputy Commissioner Saqib Aslam told The Express Tribune on Friday.

Apart from the district administration, officials of the Civil Aviation Authority (CAA) would also launch a campaign against dumping remains of sacrificial animals around the airport.

Eid preparations: Animal waste to be properly managed

However, with work on expanding the airport currently underway, the CAA seems to have forgotten about this key campaign.

CAA officials, though, regretted that the campaigns could not be conducted cautioning the general public about animal remains attracting birds which could lead to a serious accident and cause massive loss of lives.

"They used to do such things in the past, but I wonder why they did not do it this time," a senior CAA official told The Express Tribune. The officer, however, requested anonymity since he was not authorised to speak to the media.

Mayor criticises waste management board's offal disposal planning

WSSP officials could not be reached for an official version despite repeated attempts.

In the meantime, PK-735, scheduled to depart for Jeddah, was cancelled due to a shortage of passengers.

CAA officials stated that many passengers scheduled to depart for Saudi Arabia had extended their stay to celebrate Eid with their loved ones.