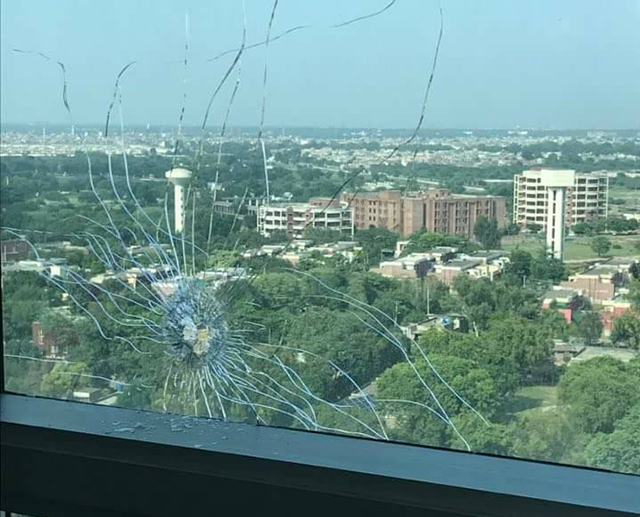 ---
LAHORE: An unknown sniper's shot was reportedly fired at the office of Punjab Information and Technology Board (PITB) Chairperson Umar Saif on Sunday morning.

No one was hurt in the incident as it was an off-day.

The bullet pierced through the windowpane of LinkdIn office, which is adjacent to PITB chief's office, then passed through the glass-wall of Saif's office and hit closer to his chair.

An official of PITB said there was no high-rise building nearby the office. Terming it a threatening message, he said it was not a coincidence that the bullet hit the Saif's office in a 17-story building that had hundreds of other offices.

Nine PITB-supported start-ups valued at over $70 million

Saif already had received threats a number of times, he added.

PITB has been playing an important role in digitalisation of police department, land records and other departments of the Punjab government.

The information technology (IT) initiatives have targeted criminals, terrorists and also hampered interests of different departments, the official added.

"It could be any one. We have informed law enforcement agencies that were investigating the matter and further investigations would ascertain the facts", he maintained.

Last month, a suicide blast also had occurred few metres away the building. The blast had claimed at least 26 lives. Windowpanes of PITB building were also cracked in the incident.
COMMENTS (1)
Comments are moderated and generally will be posted if they are on-topic and not abusive.
For more information, please see our Comments FAQ