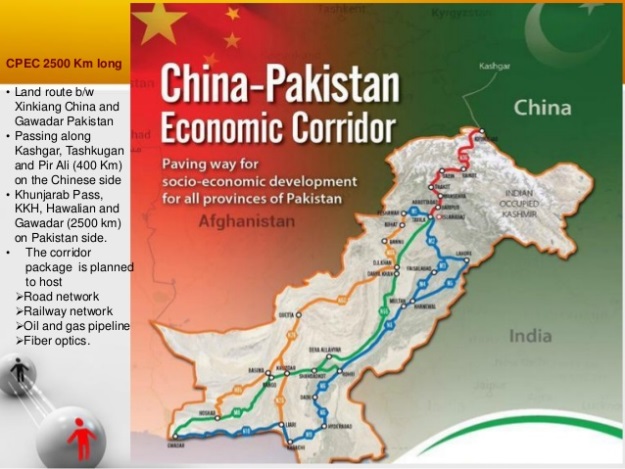 ---
The recently-unveiled Afghan strategy that President Donald Trump has announced is a ploy against the China-Pakistan Economic Corridor (CPEC), a Russian political analyst and journalist has claimed.

In an opinion piece for Global Village Space, an online forum, Andrew Korybko argues that Trump's new Afghan strategy is much wider than just Afghanistan. It "includes components of a reworked approach to South Asia as a whole".

The US president had earlier this week backtracked from his earlier position of pulling out of Afghanistan and cleared the way for more American troops on the ground in the war-torn country. Although Trump didn't specify any figure, official announcements came from the White House that it had been agreed that up to 4,000 more troops would be deployed.

Russia warns Trump against piling up pressure on Pakistan

"The deployment of more soldiers is supposed to be a force-multiplier that's anticipated to provide valuable back-end military assistance to the Afghan National Army, as Trump made it clear that the entire process from now on must be Afghan-led, including the political one," wrote Korybko, who works for Russia's Sputnik news agency.

Trump had also criticised Pakistan saying it was "harbouring terrorists" that the US was fighting.

The Russian journalist, however, termed the US president's rhetoric a means of putting pressure on Pakistan.

"Trump decided to harshly criticise Pakistan and put pressure on it by using the old and discredited trope that it's a haven for "terrorists" and uncooperative in fighting against this menace," the journalist wrote.

Korybko argued that more than 60,000 Pakistanis had died during the years-long war on terrorism and that Operation Zarb-e-Azb, launched by former military chief Raheel Sharif' was "the first time that a country had ever liberated all of its lands from "territorial terrorists" of the Daesh type, let alone without any foreign assistance."

In dealing with Trump, Pakistan plays its trump card

He added that it was ironic that Trump had requested for more Indian assistance in Afghanistan considering that Pakistan regularly accuses India of providing support to the Afghan-based terrorists who carry attacks out on its soil.

"This accusation is also backed up by the confession of arrested Indian Hybrid War operative Kulbhushan Jhadav," he stated.

The Russian journalist went on to add that Trump's Afghan strategy is less about changing any of the battlefield dynamics there and more about formalising the US' pivot from Pakistan to India.

"What Trump really wants to do is put multi-pronged pressure on Pakistan as part of the Hybrid War on CPEC through the American-backed strategic interlinking of its Afghan and Indian neighbours," he concluded. "With the goal being to influence, disrupt, and then ultimately control China's game-changing corridor to the Indian Ocean through state and non-state proxy warfare."



Andrew Korybko's piece originally appeared on Global Village Space.