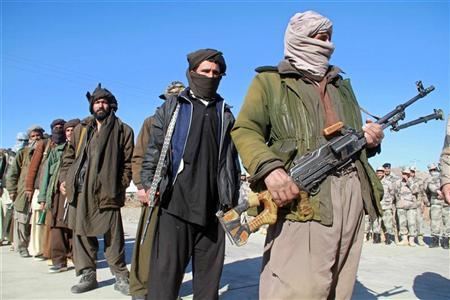 ---
KARACHI: Pakistan is learnt to have conveyed to the United States that it will call off its efforts in the Afghan reconciliation process if the Trump administration does not change its new policy of intimidation and coercion towards Islamabad.

It has been conveyed to the US administration through diplomatic channels that Pakistan will set its strategy for a peaceful Afghanistan in view of its national security policy, sources told Daily Express.

The civil and military leadership has expressed serious reservations over the new US policy on Afghanistan.

"Consultations at the highest levels concluded that Pakistan will not give in to any American pressure or demands," sources said, adding that senior federal authorities have voiced their reservations.

US seeks Pakistan's help to bring peace in Afghanistan, envoy tells COAS

It has been conveyed to the Trump administration that Pakistan has achieved 100% results in its military operations against terrorists of all hue and colour and will continue doing so until the last terrorist is eliminated.

According to sources, Pakistan has told US Ambassador David Hale that neither was Islamabad dependent on Washington for its defence system nor did its economy need American financial assistance.

They said that Pakistan had started approaching its allies, including China, Russia and other countries to muster support in the face of the new US policy. Beijing has assured Islamabad that it will veto any possible resolution in the UN Security Council by the US.

Sources also said that Islamabad has set its own strategy to deal with the new US strategy. Pakistan, they said, has warned the US of possible pull-out from the Afghan reconciliation process if Washington didn't change its approach.

Imran calls for special parliamentary session on Trump's remarks

"If the US adopts a balanced policy, Pakistan will also establish good relations with the Trump administration, otherwise Pakistan can review its relations on all issues," they added.

According to an important source, the US administration has started discussions on the policy in light of Pakistan's reaction.

Foreign Minister Khawja Asif's visit to the US will be vital in the context as the minister has been tasked to state Pakistan's stance to the Trump administration.

US Secretary of State Rex Tillerson had earlier this month invited Asif to Washington. The invitation was extended by the secretary of state during a telephone conversation with Asif.

Reciprocating the gesture, Asif also extended an invitation to Secretary Tillerson to visit Pakistan. Tillerson, according to the Foreign Office, accepted the invitation.

Sources said the federal government would set its policy at the National Security Committee meeting today (Thursday).
COMMENTS (13)
Comments are moderated and generally will be posted if they are on-topic and not abusive.
For more information, please see our Comments FAQ