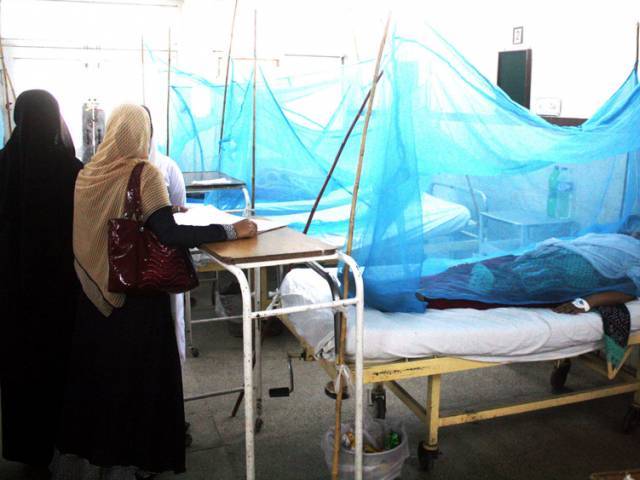 ---
LAHORE: The health department seems to be in a fix because 21,000 dengue larvae have been found in the different part of the city during the last seven months. At the same time, 3,500 employees, who carry out dengue spray, have announced a strike for an indefinite period from August 29, The Express Tribune has learnt.

The workers claimed that the government failed to meet demands to regularise their services. Talking to The Express Tribune, United Health Federation General Secretary Muhammad Salman said that for the past seven years, the employees have been performing their duties even on Eid and other holidays. He added, however, that the government had no intention of regularising their services.

"We are responsible for anti-dengue spray and carry out door-to-door campaigns. We even help with the polio and measles drives, but the government does not care about us," he said. "If the government does not pay any heed to our issues, we will stop working from August 29."

Islamabad authorities review preparedness to prevent possible dengue outbreak

Dengue larvae have been found in every place of the city and if they stop work, more people in the city are likely to suffer from this potentially deadly disease, he said. "The government must accept our demands and regularise the services of dengue spray team," he added.

According to the health department report, around 21,000 dengue larvae have been found during the last seven months in most towns. However, a spokesman said it was a great success that not a single patient had been diagnosed positive in the current dengue season.

He added the government would remain alert till the dengue virus is totally eliminated from the province.

Published in The Express Tribune, August 24th, 2017.