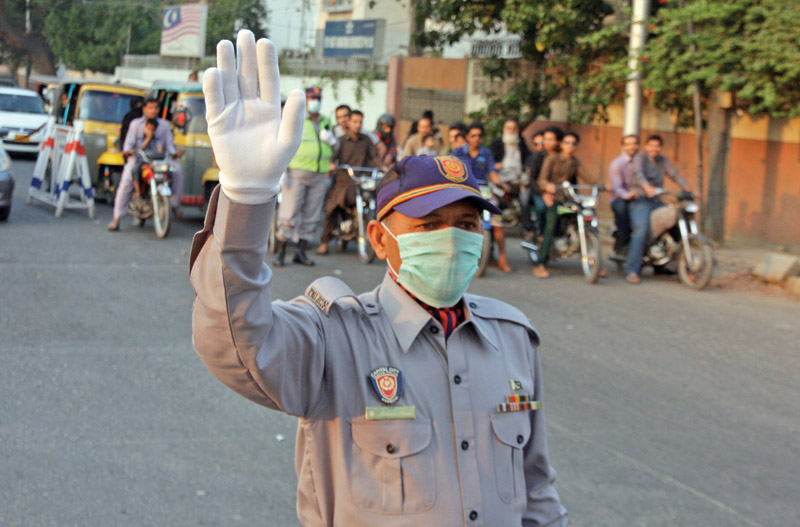 ---
LAHORE: A traffic warden named Hafiz Naeem died after being run over by a truck near the Canal Road underpass late on Friday night.

According to police, the victim was on duty when he signalled a truck to stop, but the driver carried and ran him over before fleeing the scene.

The victim sustained severe injuries and was admitted to a nearby hospital where doctors pronounced him dead. The deceased was a resident of Kasur Pura and left behind a widow and three children behind to mourn his death.

His funeral prayers were offered in Begum Kot on Saturday. Chief Traffic Officer (CTO) Rai Ijaz Ahmad, SPs and a large number of traffic wardens attended his funeral prayers.

Speaking on the occasion, the CTO said they were aggrieved over the loss of the precious life of the warden. He also condoled with the family and shared that another soldier, Captain (retd) Mobeen Ahmad, had sacrificed his life in the line of duty.

The CTO also presented a cheque of Rs100,000  to his family, saying they would continue to cooperate with them and offer a job to one of his children. He also vowed to bear the expenses of the children of the victim from the Welfare Fund of CTPL.

Traffic wardens are deputed at night at entrance points of underpasses to divert heavy traffic. There have been many cases in which heavy traffic ignored signboards and enter into underpasses. The incidents not only caused loss to public property but also caused a nuisance to public due to the resulting traffic jams.

Published in The Express Tribune, August 20th, 2017.
COMMENTS
Comments are moderated and generally will be posted if they are on-topic and not abusive.
For more information, please see our Comments FAQ