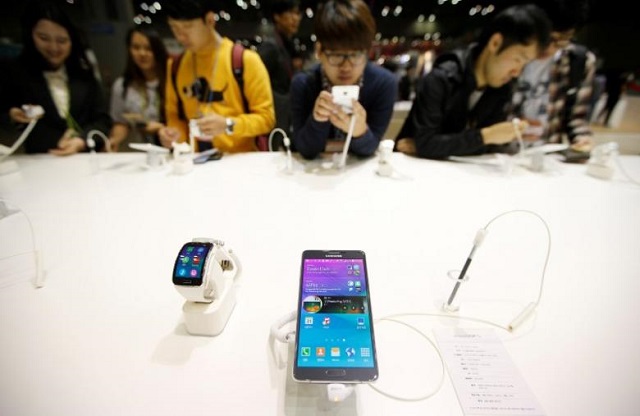 ---
We thought the battery explosion fiasco was over with the Galaxy Note 7 recall but it seems like Samsung simply can't save their phone batteries from exploding.

Luckily, the latest fiasco doesn't involve the S8 or S8 + neither does it involve the fiery Note 7 successor —Note 8— but rather a phone sold three years ago.

According to the US Consumer Product Safety Commission, around 10,200 Samsung Note 4 batteries are being recalled over fire risk.

Note 8 to be Samsung's most expensive Galaxy smartphone

"The cellphone battery can overheat, posing fire and burn hazards," according to the warning.

"Consumers should immediately stop using the recalled battery and power down their smartphone."

This recall is certainly not on the scale of the Galaxy Note 7 recall but it may dent the Samsung market especially given their recent recovery with the S8.

"This recall involves batteries placed into refurbished AT&T Samsung Galaxy Note 4 cell phones by FedEx Supply Chain and distributed as replacement phones through AT&T's Insurance program only," the alert states.

Samsung Note 8 image in 'Midnight Black' leaks ahead of launch

"FedEx and Samsung have determined that some of the recalled batteries are counterfeit and show anomalies that can lead the batteries to overheat. The batteries are non-OEM, which means they were not supplied as original equipment by the phone's manufacturer, Samsung."

Don't worry, this problem is unlikely to affect you especially with the more recent Samsung devices, but if you have a refurbished Note 4, then it's a different conversation.
COMMENTS
Comments are moderated and generally will be posted if they are on-topic and not abusive.
For more information, please see our Comments FAQ