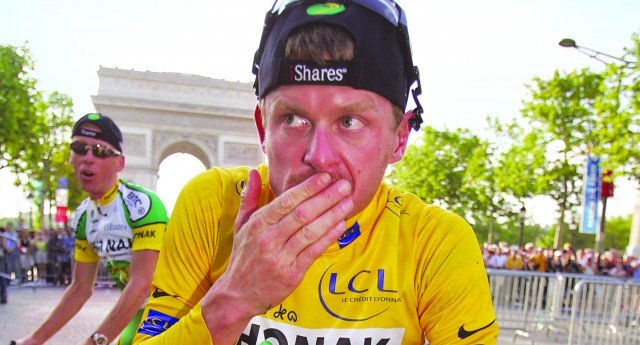 ---
WASHINGTON: Cyclist Floyd Landis, who lost his Tour de France title after a positive drug test, has admitted systematic doping and accused Lance Armstrong of doing the same, two reports said on Thursday.

The Wall Street Journal reported that Landis acknowledged his own drug use and accused fellow cyclists of doping in emails he sent to cycling officials and sponsors. ESPN said Landis confirmed to them that he had sent the emails. "I want to clear my conscience," he said. "I don't want to be part of the problem anymore."

Landis, who was stripped of his 2006 title after testing positive for elevated levels of testosterone, claimed he and other US cyclists conducted blood transfusions, and used steroids and a synthetic blood booster called erythropoietin (EPO), the reports said. "Armstrong and I had lengthy discussions about it on our training rides during which time he also explained to me the evolution of EPO testing and how transfusions were now necessary due to the inconvenience of the new test," Landis wrote. Bruyneel did not respond to the newspaper's request for comment but Armstrong denied the allegations later in the day.

Published in the Express Tribune, May 21st, 2010.
COMMENTS
Comments are moderated and generally will be posted if they are on-topic and not abusive.
For more information, please see our Comments FAQ