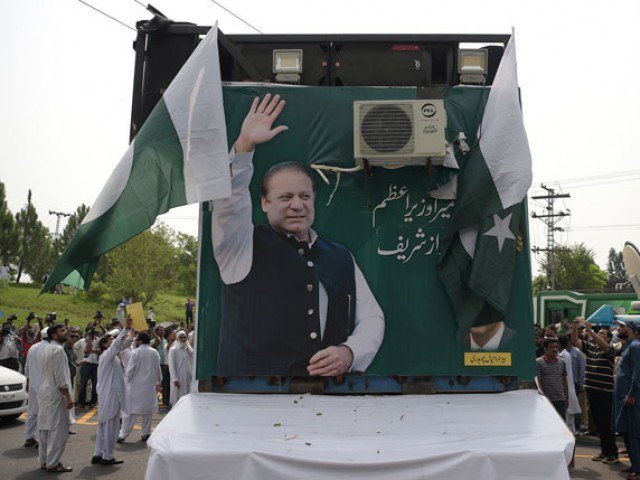 ---
ISLAMABAD: Although deposed PM Nawaz Sharif has been delivering fiery speeches against his disqualification, he had  undertaken before the top court that he would accept its verdict in the Panamagate case.

On November 1 last year, Sharif's counsel, Salman Aslam Butt, had submitted on his client's behalf that "he [Sharif] accepts the formation of the commission to inquire into all the allegations made in the petitions relating to the alleged illegal acquisition of the properties and alleged misdeclaration in the returns filed before the Election Commission of Pakistan".

The statement further read: "If the allegation pressed stand proved against him personally by a final determination of this court then he shall accept the ensuring legal consequences."

Nawaz says people of Pakistan have rejected his disqualification

However, a member of Sharif's legal team said the allegations mentioned in the statement had not been proven so far.

"The matter has been referred to the National Accountability Bureau (NAB) for further investigation and so there will be another trial," he added.

The senior legal expert said the Sharif family had made a major mistake by not challenging the maintainability of the petitions in the case.

Another member of the legal team believes that the family had committed a blunder by delaying the issue.

"They had the chance to resolve the matter in the parliament and through NAB. It would have been better for them if the case had been decided during the tenure of former chief justice Anwar Zaheer Jamali," he added.