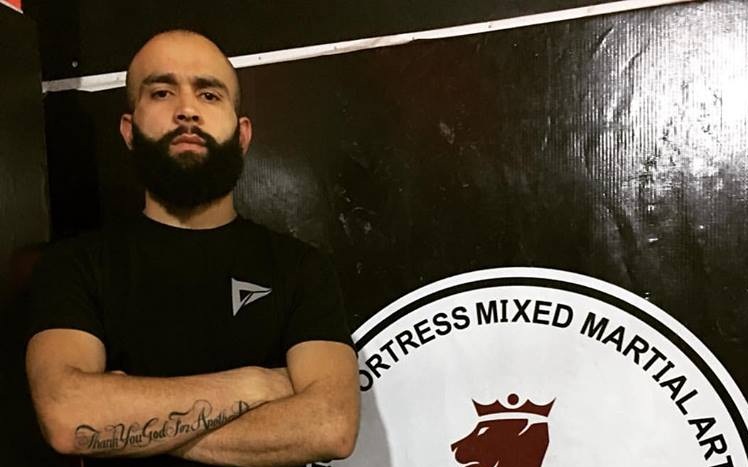 ---
KARACHI: Pakistan's mixed martial arts (MMA) star Uloomi Karim Shaheen will not be fighting on the August 12 Rebel FC main card in Shanghai, China, the fighter himself has revealed.

The 26-year-old was scheduled to take on local Chinese Kang Kang Niu in what had turned into a grudge match due to the duo's scuffle at a press conference last month.

To make sure that he triumphed on his debut in the big Chinese market, Uloomi had trained even harder than he usually does and was comfortably on track to make the required weight cut.


Uloomi points 'finger' at Kang for starting scuffle


However, his plan to knock out Kang has been thrown in a disarray as the Chinese government has denied him a visa due to a problem with his paperwork.

"I am very disappointed as I was very pumped up and prepared for this fight," admitted Uloomi in a Facebook video. "I don't know why I did not get the visa."

[/fbvideo]

In a later interview with The Express Tribune, he disclosed the reason he was denied an entry into China.


Why paying for Mayweather-McGregor fight isn't worth it


"They expected me to produce a document from China's Ministry of Foreign Affairs," said the Fight Fortress slugger. "But by the time I came to know of it, it was too late to do anything."

Being denied a fight at the last moment and after months of training is frustrating for Uloomi, but the setback hasn't cost him his sense of humour.

"As I see it, they probably did Kang a favour and saved him from the beating I was going to give to him," the bearded bruiser quipped.


MMA fighter Uloomi's video will make you want to hit the gym


Uloomi did vow to come back stronger and promised his fans a fight very soon, either in Rebel FC or somewhere else on the continent.

"I'm really sorry to the fans and all the people who've been supporting me, but I will fight very soon so stay tuned," he added.