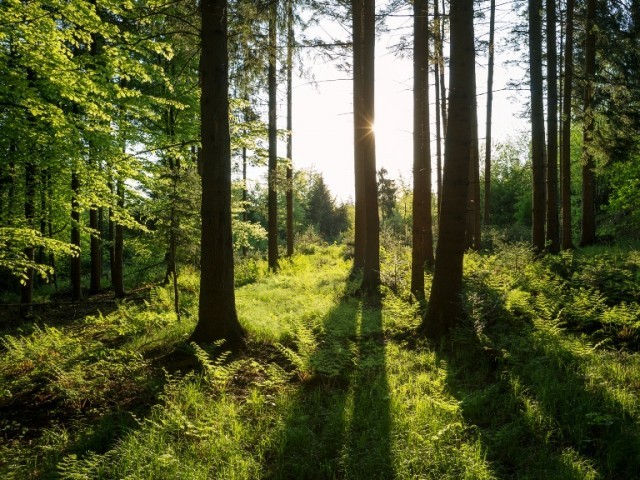 ---
Federal Minister for Climate Change Mushahidullah Khan has said that the forests were our precious natural resources and hence, it was our national duty to stop ruthless cutting of trees.

He said that we need to act now and take all the possible measures to ensure our future safe environment for our future generations.

The Federal Minister expressed these views while speaking at the closing session of two- day's consultative meeting of National Working Groups on Reducing Emissions from Deforestation and Forest Degradation (REDD+) .

The consultative meeting was held by REDD+ office, Ministry of Climate Change (MoCC) Pakistan in collaboration with Sustainable Development Policy Institute (SDPI) on Tuesday.

Mushahidullah Khan said that REDD+ was a long term evolutionary process that required a long term planning.

However, it has been in placed finally and this new mechanism was now expected to not only improve the forest monitoring but also incentivise the forest owners and forest communities to reduce pressure on our precious natural forests.  He said that the existing legal framework will also be strengthened to stop deforestation.

While emphasising on the importance of awareness raising regarding REDD+ mechanism, especially on how its crucial to preserve our forests, he said that the  media and political leadership has a vital role to play in this regard.

Therefore, these key stakeholders should be enabled to play their much needed role in the promotion of this concept of REDD+ in the larger interest of people and forests and hence, the entire nation, he concluded.

Earlier, Syed Nasir Shah, Inspector General Forests, MoCC, presented an overall picture of the existing state of forestry in Pakistan. He also highlighted various dimensions of the work and scope of REDD+ and the future strategies.

The consultative meeting on REDD+ was attended by international as well as national experts on forestry and REDD+ mechanisms. Besides others, the experts from Mexico, Finland, Nepal and England as well as the senior technical officers from respective provinces, Secretary Forest Gilgit-Baltistan, Additional Secretary Forest Government of Punjab and Minister of Forest Balochistan participated in the extensive deliberations.

The experts appreciated the fact that it Pakistan , for the very first time, was all set to  finalise its national forest definition and national standards and methodology for regular national forest monitoring.

The experts opined that these standards will enable Pakistan to meet technical requirements that countries need to develop under the decisions of United Nations Framework Convention on Climate Change (UNFCCC) to assess its future performance of forest carbon emission reductions and to get access to REDD+ results based payments from international windows.

The experts on the occasion also urged that there was a dire need to include women in the consultation process besides awareness was needed to be imparted, especially, to the students at different levels.  The inclusion of REDD+ in the syllabus would be a key step to achieve this critical objective, they concluded.

Published in The Express Tribune, August 10th, 2017.
COMMENTS
Comments are moderated and generally will be posted if they are on-topic and not abusive.
For more information, please see our Comments FAQ