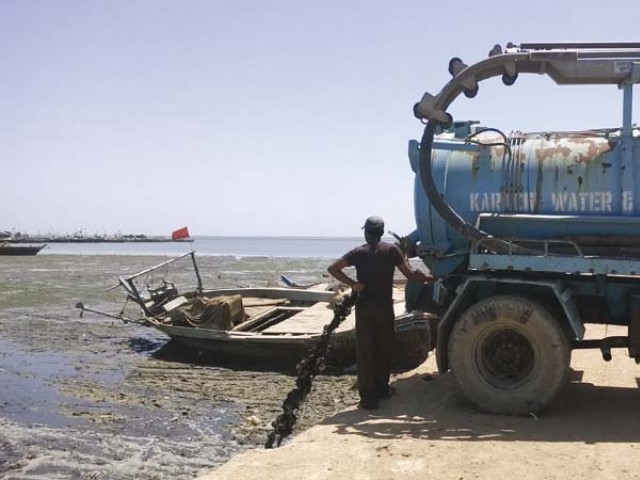 ---
KARACHI: The Sindh High Court (SHC) issued on Wednesday notices to the Cantonment Board Clifton (CBC), Defence Housing Authority (DHA), Karachi Metropolitan Corporation (KMC) and Karachi Water and Sewerage Board (KWSB) to file replies on a petition against the dumping of sewage and industrial waste into the Arabian Sea.

A two-judge bench, headed by Justice Irfan Saadat Khan, also asked that the petitioner to nominate the Sindh Environmental Protection Agency (Sepa) as a respondent for being the regulatory authority responsible for taking measures for the protection of the environment.

The bench was hearing a petition jointly filed by the World Wide Fund for Nature - Pakistan, Shehri - Citizens for a Better Environment, Pakistan Animal Welfare Society and private citizens, including Maheen Zia, Mahera Umer, Yaminay Choudhary and Waqar Ahmed. The petitioners sought a ban on the release of industrial waste and sewage into the sea.

Karachi's water unfit for human consumption

The petitioners, represented by barristers Murtaza Wahab and M Jaffer Raza, argued that the acts and omissions of the respondents, the DHA, CBC, KMC and KWSB, were destroying the marine life and disturbing the ecological balance. They argued that the respondents' neglect was also affecting the health of citizens who visit Sea View.

The court was told that due to the water pollution, locals commonly find dead species of endangered animals such as green turtles and other cetaceans along the coast. "Pictures taken from Google Earth clearly show that the water at Sea View appears dirty and dark in colour whereas water at the beaches of other coastal areas of Pakistan such as Gwadar looks blue and clear," the petitioners said.

The petitioners added that the pictures taken of the site and from Google Earth showed that the sewage and industrial dumps were placed on the beach approximately 50 metres away from the sea. "From the said dumps, industrial waste and sewage openly flows into the sea, merging with the seawater and contaminating it," they said, adding that the flow of industrial waste and sewage is open and uncovered, which besides contaminating the sea also creates an unbearable stench in the entire area, which is an infringement of the fundamental rights of citizens.

In Rawal Lake : Residents complain about growing pollution

The lawyers told the court that the Sea View beach is one of the prime recreational spots not only for Karachi residents but also for people from across Pakistan. They informed the court that the water pollution at Sea View had been posing serious health risks to visitors. Oral consumption of sewage-contaminated water could cause deadly diseases such as hepatitis and dermal exposure to such water could result in infection of open cuts, rashes and other skin diseases, the court was told.

The petitioners pleaded to the court to direct the respondents to permanently stop dumping sewage and industrial waste into the sea.