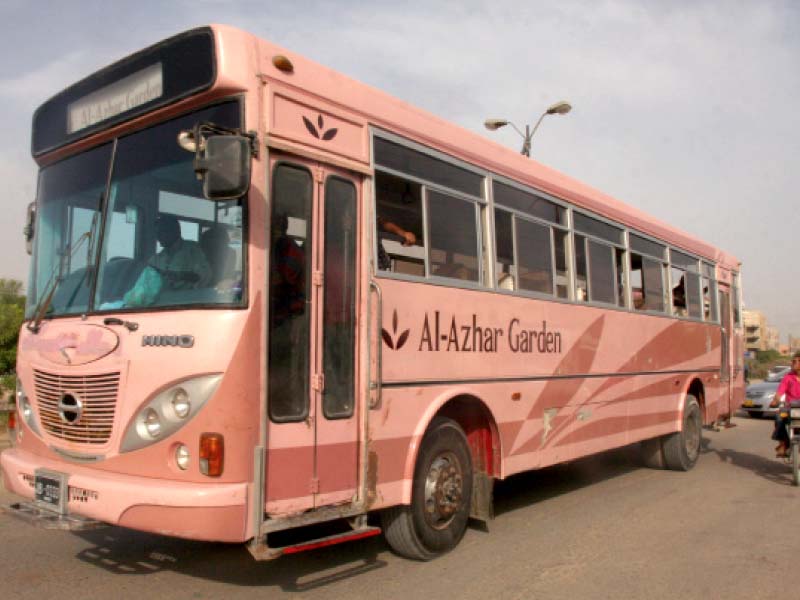 ---
KARACHI: An anti-terrorism court on Friday sentenced a former engineer of the Pakistan International Airlines to 10 years in prison after convicting him of financing the attackers in 2015's Safoora Goth bus massacre.

Khalid Yusuf Bari faced charges of providing financial assistance to Islamic State-inspired militants, who have been convicted by a military court for carrying out the attack.

They had gunned down 45 members of the Ismaili community during an execution style attack on their bus in Safoora Goth, Karachi in May 2015.

'Arms supplier' granted protective bail in Safoora Goth carnage

Bari was arrested by the the Sindh police's Counter-Terrorism Department in September 2015 when the attackers, Tahir Minhas alias Saien, Saad Aziz alias Tin Tin, Azhar Ishrat, Hafiz Nasir Ahmed and Asadur Rehman, had revealed his name during interrogation.

Bari's trial was conducted inside the jail premises over security concerns.

The ATC-VI judge handed down the prison term and imposed a fine of Rs100,000 on the convict.

If he fails to pay the fine, he will spend six more months in prison.

Safoora Goth attack: Alleged facilitators shifted to prison

A military court had awarded capital punishment in the case to Saad Aziz alias Tin Tin, Tahir Hussain Minhas alias Sain, Asadur Rehman alias Malik, Mohammad Azhar Ishrat alias Majid and Hanif Nazir on May 12 last year.

However, the court acquitted three others – former Fishermen Cooperative Society Deputy Director Sultan Qamar Siddiqui, his younger brother Muhammad Hussain Siddiqui, and Naeem Sajid – of charges of facilitating the massacre.

In January this year Aziz, Minhas, Ishrat, Rehman and Nazir had filed appeals against their conviction and sentences awarded to them by the military court.