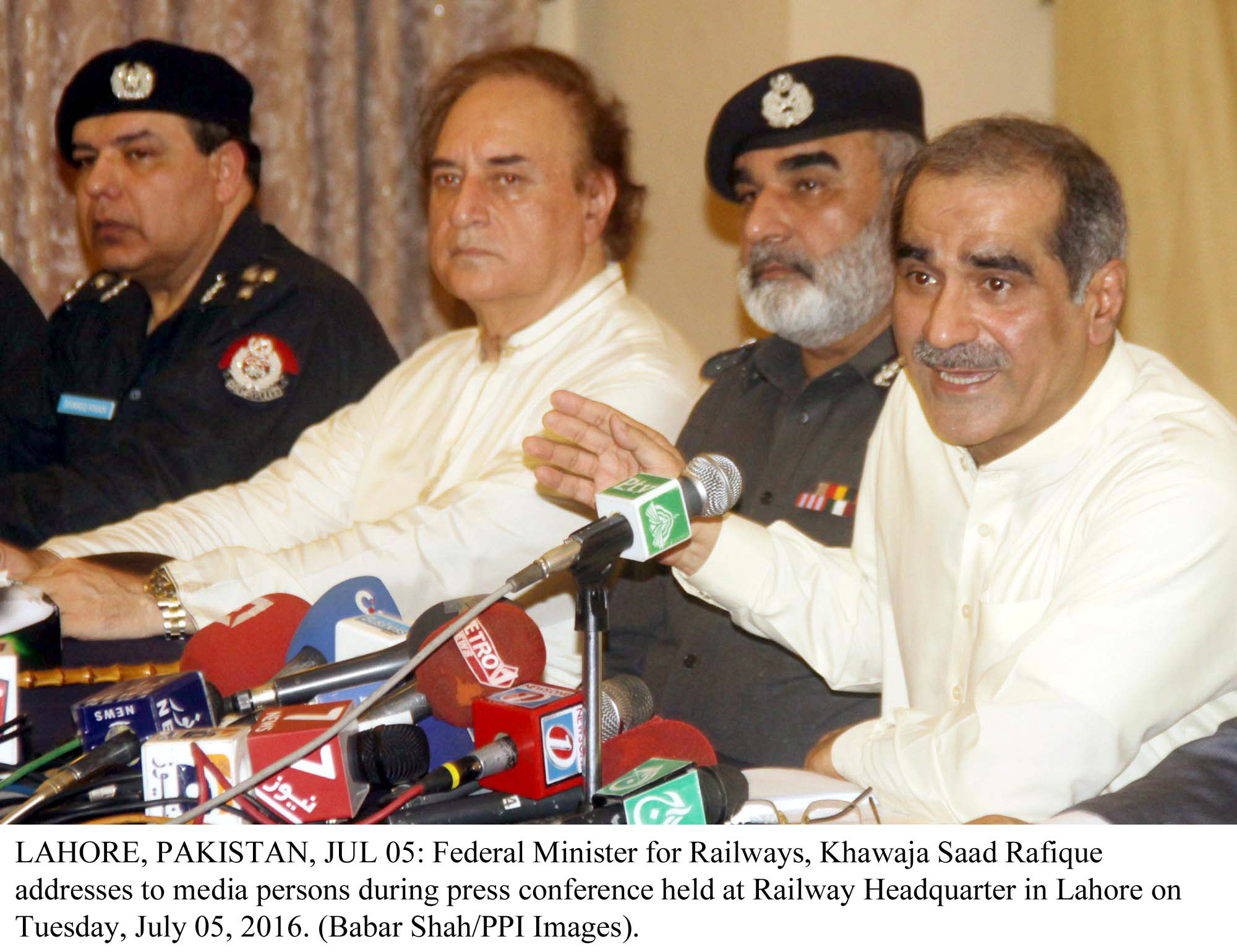 ---
Hours before the election for the prime minister's seat on Tuesday, former railways minister and Pakistan Muslim League-Nawaz (PML-N) leader Khawaja Saad Rafique let out a battle cry on Twitter.

He tweeted, "Who else would you stop and until when? We're Sadiq, we're Ameen, We're Nawaz Sharif!.


کِس کِس کو کب تک کہاں تک روکو گے! ھم صادق ھیں امین ھیں ھم نوازشریف ھیں

— Khawaja Saad Rafique (@KhSaad_Rafique) August 1, 2017


He went on to tweet that the PML-N craze would be the order of the day. Democracy with the masses, governance with authority and State with the Constitution.


ن کاجنون سر چڑھ کر بولےگا- جمہوریت عوام کےساتھ - اقتدار اختیار کے ساتھ- ریاست آئین کے ساتھ

— Khawaja Saad Rafique (@KhSaad_Rafique) August 1, 2017


The National Assembly will convenes on Tuesday to elect a new leader of the house after the Supreme Court deposed prime minister Nawaz Sharif and disqualified him from holding a public office for hiding assets (not Sadiq and Ameen under Article 62 of the Constitution) in his nomination papers for the 2013 general elections.

Who will succeed Sharif? MPs decide today

The parliamentary party of PML-N named Sharif's younger brother, Shahbaz Sharif, as his successor over the weekend, but he must first enter parliament by contesting the seat left vacant by Sharif.

In the meantime the ruling party, which enjoys a majority in parliament, has nominated Shahid Khaqan Abbasi, the petroleum minister in Sharif's cabinet, as interim prime minister.

Abbasi is set to be rubber-stamped as placeholder in the parliamentary vote. The opposition could also field a candidate but has little chance of securing enough votes in the 342-seat house. Moreover, the opposition house is divided as they could not agree on fielding a joint candidate to challenge Abbasi.
COMMENTS (2)
Comments are moderated and generally will be posted if they are on-topic and not abusive.
For more information, please see our Comments FAQ