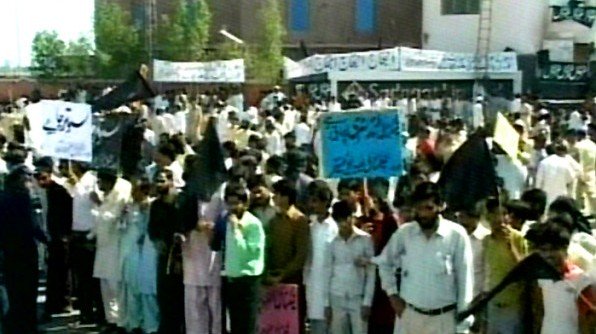 ---
KARACHI:
The All Pakistan Textile Mills Association (APTMA) ended its strike against the imposition of a 15 per cent regulatory duty on yarn exports after negotiations with the government.
APTMA initially made a call for a two-day strike, demanding duty free yarn export.
Most of the small and medium textile units in the country remained  closed during the strike. Black banners were hoisted outside mills as a sign of protest.
Spinners said that the spinning mills cannot afford to produce yarn from expensive imported cotton and sell it at lower price. They said that they feared the duty on yarn would result in large scale closure of spinning mills.
COMMENTS (1)
Comments are moderated and generally will be posted if they are on-topic and not abusive.
For more information, please see our Comments FAQ