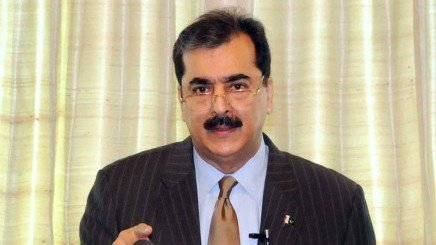 ---
Prime Minister Yousaf Raza Gilani on Thursday took notice of the recent spree of target killings in Karachi.

The prime minister also summoned the Sindh Chief Minister and the Chief Secretary to Islamabad.

At least 23 people, including a policeman, were killed in shootings across Karachi on Wednesday, resulting in the closure of shops and markets.

Some unidentified gunmen shot at a jeep in Saddar killing one person and injuring another. Separately, unidentified motorcyclists shot dead a person in Orangi Town. Two other men were killed after being kidnapped from Orangi Town and Landhi.

Meanwhile, Sindh Home Minister Zulifqar Mirza held a meeting on the law and order situation in the city. The meeting decided that rangers will be given authority to control the violence in the city.

Karachi Coordination Committee meeting

The Karachi Coordination Committee will hold meeting at the Chief Minister's House today to review deteriorating law and order situation in the city.

The Pakistan People's Party, the Muttahida Qaumi Movement  and the Awami National Party will attend the meeting. The PPP will be represented by Arshad Rabbani, Waqar Mehdi. Najmi Alam, Sayeed Ghani while Waseem Aftab, Raza Haroon and Doctor Zageer Ahmed will represent the MQM.

ANP's Rana Gul Afridi and the party's general secretary Ameen Khattak will also attend the meeting.

"A conspiracy to disrupt peace in Karachi"

Federal Interior Minister Rehman Malik directed intelligence agencies to be vigilant, saying a conspiracy is being hatched to disrupt peace in Karachi.

Assuring action against the culprits, the federal interior minister appealled for calm.

Malik has also phoned Sindh Chief Minister Qaim Ali Shah, Governor Ishratul Abad and ANP leader Shahi Sayed to discuss the deteriorating law and order situation in Karachi.

Meanwhile, the government has announced that all public and private educational institutions will remain closed on Thursday due to unrest in the city.

The University of Karachi has also postponed examinations that were scheduled to be held today.

To read The Express Tribune's detailed story on the Karachi target killings click Karachi bleeds again and Anger boils over as body count rises in Pakhtun deaths.