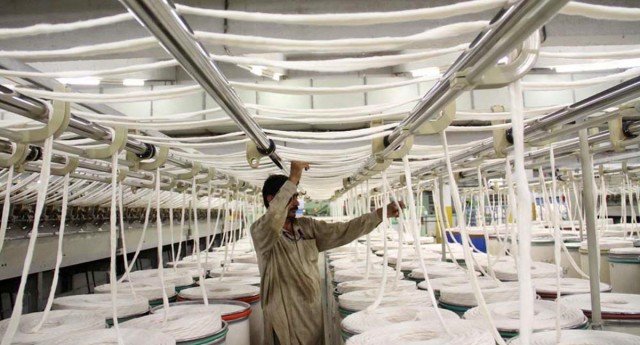 ---
KARACHI: The All Pakistan Textile Mills Association (Aptma) has claimed that the yarn industry has suffered a loss of up to Rs4 billion over the past eight days.

The association said it has been on strike against what it claimed was the present government's attempt at "economic murder." It was referring to a 15 per cent regulatory duty imposed on the export of yarn last week. Speaking at the Karachi Press Club, Aptma Regional Chairman Yaseen Siddique said the regulatory duty imposed by the government would result in 300,000 workers losing their jobs and a loss of Rs18 billion.

He warned that if the government did not reverse its decision the association would continue its strike or the spinning units would be shifted overseas. The spinners said that mills could not afford to produce yarn from expensive imported cotton and sell it at lower rates. They feared that the duty on yarn would result in large-scale closure of spinning mills.

Meanwhile, in Faisalabad workers of textile mills on Wednesday staged a protest against the imposition of a 15 per cent duty on cotton yarn export. The demonstrators chanted slogans against the duty and demanded its withdrawal. Addressing the participants, the heads of textile mills said that the imposition of the duty on yarn export was tantamount to ruining the industry which was playing a significant role in boosting the economy of the country.

They threatened that a series of rallies and protests would be launched across the country, if the government did not withdraw the duty.

Published in the Express Tribune, May 20th, 2010.