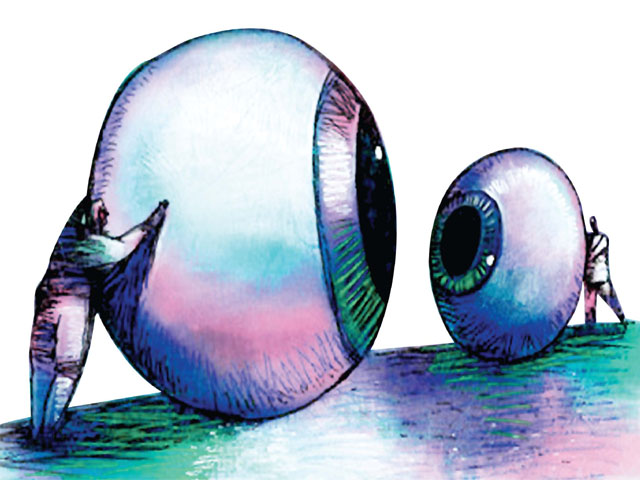 ---
ISLAMABAD: Discussions with the IMF about Pakistan's next year's budget have come to a standstill.

IMF and Pakistan's team leaders have rushed to Islamabad to get guarantees from the political leadership on crucial issues so that the talks may proceed. The broader parameters of next year's budget were being discussed in Doha, Qatar when this happened on Wednesday, according to sources.

The IMF has clearly stated that this time there would be no compromise on the implementation of the Value Added Tax (VAT) from July 1. The implementation of VAT could cause a deadlock as the federal government has been unable to convince the Sindh government to agree on an integrated VAT, said an official of the Finance Ministry. Policy makers still believe that the US government would bail Pakistan out in the case of a deadlock with the IMF.

The official said the IMF's head for Pakistan himself was to get the guarantees from the political leadership. They added that Adnan Mazari would hold meetings with President Asif Ali Zardari and Prime Minister Syed Yousuf Raza Gilani. Adnan Mazari, the IMF head for Pakistan in Washington reached Islamabad on Wednesday night, according to an official in the IMF's local office. "I have come back to participate in a budget related meeting and may go back tomorrow," said Asif Bajwa, the official spokesperson of the ministry of Finance.

He insists that talks about 'technical issues' were still ongoing and that policy level discussion had yet to begin. Bajwa said that Secretary Finance, Salman Siddiqui would also again join the team in Doha after "performing some duties here[Islamabad]." The total size of the next year's budget would be decided in the meeting, keeping in view the available resources' situation. The officials privately said that the other crucial issue was next year's budget deficit target. According to them the government wants 5.1 per cent of GDP while the IMF's insists on 3.9 per cent.

Published in the Express Tribune, May 20th, 2010.