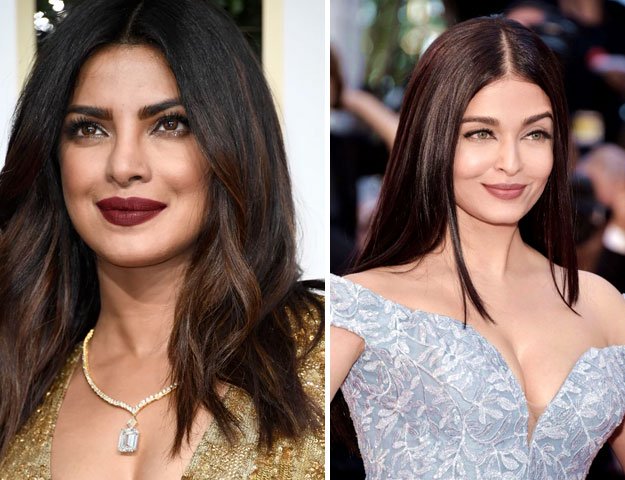 ---
Bollywood actors Amitabh Bachchan, Aishwarya Rai Bachchan, Aamir Khan, Priyanka Chopra and Deepika Padukone, apart from directors like Mrinal Sen, Buddhadeb Dasgupta and Goutam Ghose, are among the Indian artists invited to be a part of the Oscar Academy's Class of 2017. The announcement was made on Wednesday.


"We're proud to invite our newest class to the Academy. The entire motion picture community is what we make of it," Cheryl Boone Isaacs, President of the Academy of Motion Pictures, Arts and Sciences, was quoted as saying on the official Oscar website.

Jimmy Kimmel to return as Oscars host after last year's gaffe

"It's up to all of us to ensure that new faces and voices are seen and heard, and to take a shot on the next generation the way someone took a shot on each of us," Isaacs added.

There are 774 new members from 57 countries - a record-breaking number. The Oscar Academy has noted not just a 359% increase in women invited to join the Academy from 2015-2017, but also a marked rise in people of colour invited - signifying the diversity it was embracing.

From India, there are also actors Irrfan Khan and Salman Khan, Indian costume designer Arjun Bhasin, directors and writers like Anand Patwardhan and Sooni Taraporevala.

Sans Trump, Hasan Minhaj to poke fun at White House

Among other international high-profile actors newly invited to the Academy are Wonder Woman star Gal Gadot, Moonlight Oscar nominee Naomie Harris, Donald Glover, Chris Hemsworth, Riz Ahmed, Adam Driver, Dwayne Johnson, Leslie Jones, Betty White, Amy Poehler, Chris Pratt, Anna Faris, Margot Robbie, Channing Tatum, Kristen Stewart, Shailene Woodley, Ruth Negga, and Rupert Grint.

Directors include Barry Jenkins, Jordan Peele, David Ayer, Theodore Melfi and the Russo brothers.

The new members invited are part of seven branches -- actors, casting directors, costume designers, designers, documentary, executives and film editors.

Have something to add in the story? Share it in the comments below.