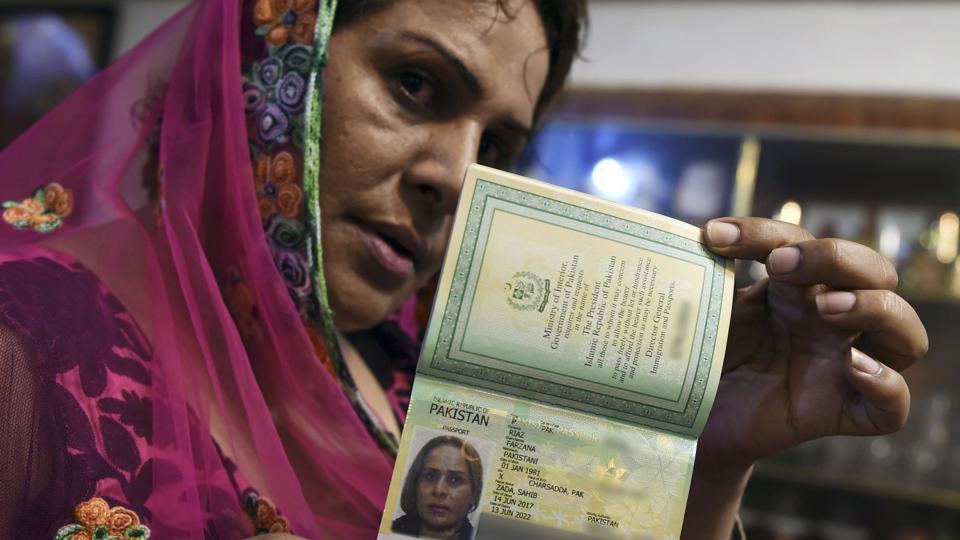 ---
ISLAMABAD: Pakistan's transgender community has welcomed the government's decision to issue its first passport with a transgender category as an important milestone in the struggle against discrimination.

Last week, the government issued a passport to prominent transgender activist Farzana Jan with an X to symbolise the 'third sex' printed under the gender category of the travel document.

First passport issued with gender-neutral 'X' option

Jan, who is president of the charity Trans Action Pakistan, said the introduction of the X classification - along with M for Male and F for Female - was a significant step in the community's fight for legal recognition in Pakistan.




"Men and women both have been given their identity, but we were deprived of this right. We are happy there is a growing realisation that we should be given our identity," Jan told the Thomson Reuters Foundation. "We also want to see how the outside world is. But we have been facing many problems with regard to complications in our travel documents. But, thank God, this issue has now been resolved," she added.

There is no official data on the population of transgender people in Pakistan, but Trans Action Pakistan estimates they number at least half a million in a country of 190 million.




Transgender people technically enjoy better rights in Pakistan than in many other nations across the world, but in practice, they are marginalised and face discrimination when it comes to health, education and jobs. They often face violence and stigma.

The Supreme Court has in recent years taken steps towards recognising their basic rights. In 2009, the court ruled that "hijras" - which include transvestites, transsexuals and eunuchs - could get national identity cards as a "third sex."

Transgenders: accepted on paper, not in practice

Since then it has also declared equal rights for transgender people, including the right to inherit property and assets, the right to vote and to be counted as a separate category in the country's national census.

Last year there was a spate of attacks on transgender people in the north-west province of Khyber-Pakhtunkhwa (K-P). After one attack, an activist died in hospital after being shot multiple times by a friend. Her friends accused the hospital of delays in her treatment, with staff unsure whether to admit her to a male or female ward.

"The main challenge for us is to change society's behaviour," Jan said. "We have largely been confined to the four walls of our houses because we are harassed, terrorised and ridiculed by the people."