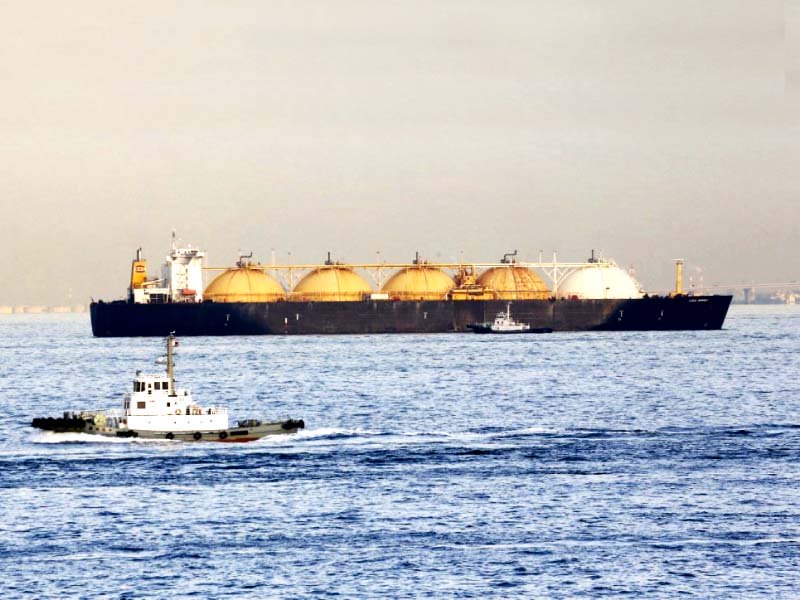 ---
ISLAMABAD: Italian energy giant Eni will start supplying liquefied natural gas (LNG) to Pakistan in December this year, which will be provided to LNG-based power plants being set up in Punjab to tackle prolonged power outages.

Pakistan shelves $2b LNG project

According to an official, the LNG power plants have been delayed, providing some flexibility to the government in striking a gas supply contract with Eni.

He said the Italian company had won a long-term contract after offering some discount in the gas price. Eni came up with the offer in response to two tenders floated by Pakistan LNG Company for gas delivery.

One tender was for the short term of five years and the other was for long-term supplies over a period of 15 years. Around 15 companies participated in the short-term tender whereas five companies submitted bids for long-term supplies.

Two companies Gunvor and Eni were declared successful for quoting the lowest prices.

Gunvor quoted 11.62% of crude oil price for short-term LNG deliveries whereas Eni quoted 12.29% of crude oil price for long-term supplies.

This was the second LNG contract won by Gunvor. Earlier, it clinched a deal in response to Pakistan State Oil's (PSO) tender of May 13, 2015 for import of 100 million cubic feet of LNG per day (mmcfd).

According to the official, Eni offered some concession and agreed to lower the price to 11.99% of crude oil rate compared to 12.29% quoted in the tender.

Following the discount offer, Pakistan LNG Company awarded the long-term LNG supply contract to Eni. Apart from the fresh tender, PSO has struck a long-term LNG supply agreement with Qatar at 13.37% of crude oil price for cargo deliveries over a period of 15 years.

Under this arrangement, PSO is regularly importing LNG from Qatar. Under short and long-term contracts, Pakistan will import one cargo every month.

Earlier, Pakistan LNG Company, set up by the government for gas imports, had hired services of an international consultant to evaluate the LNG prices quoted by Gunvor and Eni in response to the tenders.

The consultant suggested that Gunvor had quoted the price in line with the market trend, but Eni's bid was higher for the long-term contract. After that, Pakistan LNG Company awarded the short-term contract to Gunvor, but stopped short of approving Eni's bid.

Following this, Eni offered a discount and succeeded in winning the multibillion-dollar contract.Eni has now quoted the lowest price compared with the prices at which earlier LNG supply contracts were signed by PSO with Gunvor and Qatar.

Elaborating, a senior government official said Pakistan received attractive bids because of a very small number of tenders invited around the world.

Qatar joins race to win Pakistan's LNG pipeline contract

Only Egypt floated three tenders, but awarded only one whereas two were scrapped. However, he said, "it is unlikely Pakistan could get a similar price offer in the future."

"Pakistan is expected to save $500 million every year under the short-term LNG deal with Gunvor because of the low price," an official said, adding Eni's price was also lower compared to the price agreed with Qatar in the long-term deal.

Published in The Express Tribune, June 23rd, 2017.

Like Business on Facebook, follow @TribuneBiz on Twitter to stay informed and join in the conversation.