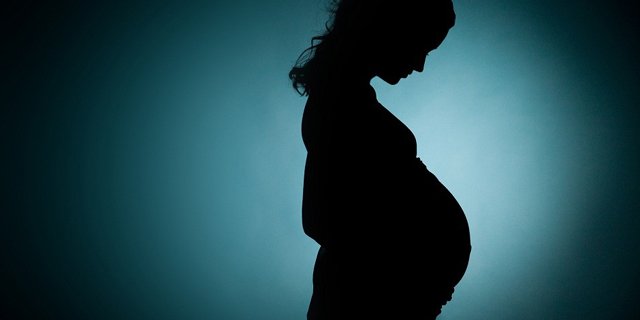 ---
ISLAMABAD: Officials at the Federal Government Services Hospital (Polyclinic) have launched a probe into a complaint filed by a man who said that his wife lost their child owing to labour complications when the hospital allegedly refused to treat his wife.

The expecting mother had been brought to the hospital from the suburbs of the capital in critical condition. However, doctors at the hospital allegedly refused to provide her with any antenatal care since she was not registered with the hospital.

Corruption at Polyclinic: Four doctors, CADD official arrested

The two main public sector hospitals in the capital including Polyclinic and the Pakistan Institute of Medical Sciences (Pims) have a policy of not entertaining women coming in during later stages of pregnancies unless they have pre-registered with the hospital's gynaecology departments.  This means many are left with no other option but to head to private facilities or use traditional birth attendants for deliveries.

Samina Bibi had been consulting a private doctor in the Ali Pur area. When she started feeling labour pains on June 6, she was taken to the doctor's clinic. The doctor, after examining her, suggested that Samina undergo a Cesarean section. However, the woman and her family were not satisfied and they sought to consult another doctor who advised them to visit a tertiary care hospital in the city since her condition was serious.

When the pregnant woman and her husband reached Polyclinic, the gynaecology department refused to entertain her since she was not a registered patient. "Although, the emergency department referred us for treatment, but the doctors at the gynaecology department did not listen to us," her husband, Gulab Said, told The Express Tribune.

"My wife kept on crying because of the pain but they refused to attend to her just because she was not registered. Being women, they must have known how it feels to be in labour pain and when there are no remedies," Said complained as he went on to say that the doctors were "rude" and "apathetic" towards his wife.

When no one listened to their cries for an hour, Said decided to take his wife to a private hospital in the Blue Area.  There, Samina gave birth, but it was a stillbirth. While she survived, the ordeal left her uterus ruptured, and affected her bladder.

Meanwhile, after Said filed a complaint, officials at the Polyclinic launched a probe into the incident.

Staff, facility shortages at Polyclinic plague patients

Polyclinic Executive Director Dr Shahid Hanif said that he had formed an inquiry committee which comprises two senior doctors to investigate the matter. The committee includes a physician and a gynaecologist, Dr Ehsanul Haq and Dr Rafia respectively.

Dr Hanif, while confirming that the hospital follows a policy of treating only those pregnant women who have previously registered with the hospital, however, "in an emergency all are treated".

Case registered

Said, however, remains unsatisfied with the actions taken by the hospital and lodged a complaint with the Aabpara police and the Pakistan Medical and Dental Council (PMDC).

"It is not only about us," he said adding that, "many couples who are not aware or have the means in the peripheries prefer to deliver babies at home and only go to hospitals in times of emergency. They should not be refused just because they were not entitled."

"They should clearly display a board outside the hospital inscribed with instructions that this hospital is not for you non-entitled patients so that they do not waste their time begging them and directly go to private hospitals," he said exasperatedly.

Published in The Express Tribune, June 20th, 2017.
COMMENTS
Comments are moderated and generally will be posted if they are on-topic and not abusive.
For more information, please see our Comments FAQ