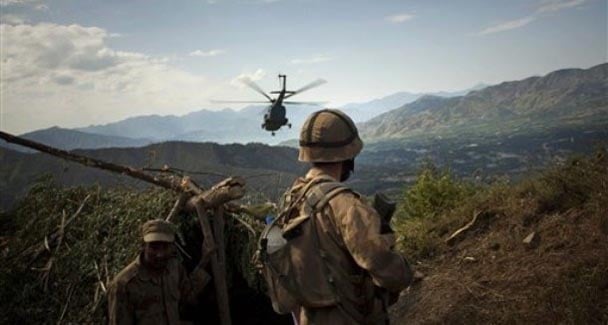 ---
ORAKZAI: At least 60 militants were killed and more than 40 injured in fierce clashes with security forces in upper Orakzai Agency.

The clashes took place in the Dabori Darah Sam area. Two security personnel were martyred while 15 have sustained injuries.

Clashes have been going on since mid-night. Security forces claim these areas are strategically significant in the military's offensive in Orakzai.

Aerial bombardment has also been used in addition to ground operations.
COMMENTS (1)
Comments are moderated and generally will be posted if they are on-topic and not abusive.
For more information, please see our Comments FAQ