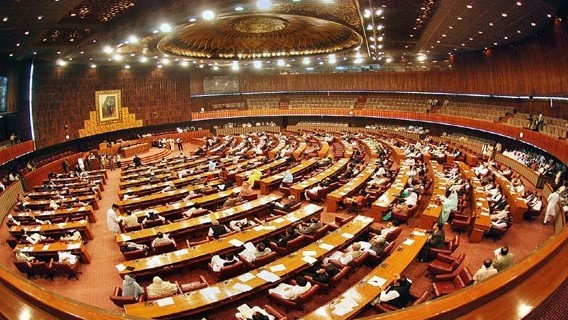 ---
ISLAMABAD: The Pakistan Muslim League-Nawaz (PML-N) has submitted a requisition with the National Assembly secretariat to call a meeting of the law and justice committee to review the NAB bill that has already been cleared.

According to a notification by the secretariat, the National Assembly standing committee on law and justice would meet but is not scheduled to take up the bill as demanded by the PML-N. The panel's chairperson Justice (Retd) Fakhar-us-Nisa Khokhar confirmed to The Express Tribune from Lahore on Tuesday that the bill was not part of the agenda of the meeting.

The committee, she added, would take up another bill Khokhar introduced to the National Assembly during its last session to protect the rights of women whose husbands opt for second marriage. Besides, there are three other items on the agenda, Justice Khokhar added. "I think we will ask the government not to handle legislation this way," MNA Anusha Rehman Khan Advocate from the PML-N told The Express Tribune over the phone. According to the proposed bill the government wants to take through the parliament, law enforcing agencies would not be able to arrest any member of the parliament in case of corruption charges against them till their retirement.

Published in the Express Tribune, May 19th, 2010.