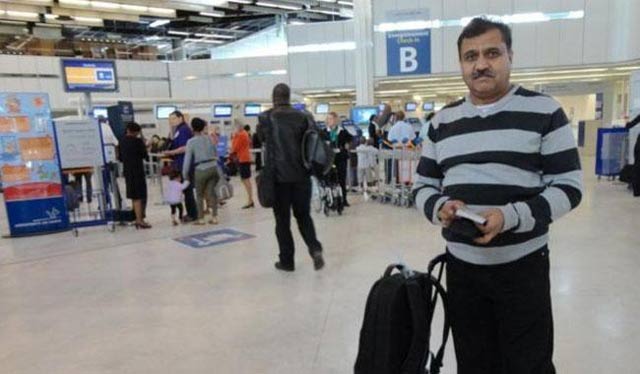 ---
ISLAMABAD: The Senate will have a detailed briefing today (Thursday) from Adviser to Prime Minister on Foreign Affairs Sartaj Aziz on important foreign policy matters related to the current situation in the Middle East, Afghanistan and other important foreign policy challenges confronting Pakistan.

Senators from opposition parties have been expressing concerns over growing challenges Pakistan has been facing on the foreign policy front, especially recent deterioration of relations with most of its immediate neighbours.

Initiated through an adjournment motion by Senator Attique Sheikh, opposition senators on Wednesday took up the issue of Col (retd) Habib -- a retired Pakistan military officer who went missing from Nepal.

Senate chairman accepts withdrawal of PML-N leader's resignation

Leader of the Opposition Aitzaz Ahsan compared the government's lethargic response to the matter with actions taken by the Indian External Affairs Ministry in Kulbhushan Jadhav case, calling it an "abject failure on the part of the incumbent government".

Minister for States and Frontier Regions Gen (retd) Qadir Baloch disclosed that Pakistan could not get 'concrete evidence' of the Indian involvement in the retired officer's missing so far.

"Should we understand that our Foreign Office is exonerating India from this matter?" Senate Chairman Raza Rabbani interrupted the retired general.

"I am not saying that. We are 100% sure RAW is involved in it but legally our case can be strong only when we have tangible evidence," responded the minister.

He said Pakistan could not take the matter to international forums unless it had concrete evidence. "The Foreign Office is trying its best to get cogent evidence," he said and added: "Pakistan is in touch with Nepal and India over the matter."

Finding minister's response unsatisfactory, the chairman directed the government to brief the house on matters related to Col Habib, crisis in the Middle East after Saudi-Qatar row, Afghanistan and other pressing challenges for Pakistan's foreign policy.

Nehal Hashmi retracts his resignation from Senate

He summoned Satraj Aziz for a briefing today which, he said, could be held in-camera if the government wants so.

Senators on Tuesday discussed Pakistan's challenges on the Afghan front through another adjournment motion. Since the relevant minister was not there to respond, the matter was clubbed into a broader foreign policy briefing to be held today, provided the adviser is available.

The upper house of parliament also discussed clashes between Sindhi and Baloch students in the Quaid-e-Azam University on May 20 in which several students were injured.

Senators Sassui Palijo and Mir Kabir believed the university's punitive step to expel all students accused of fomenting violence was too drastic. "This," they said, "will ruin the lives of the students."

Earlier, Raza Rabbani told the house that PML-N Senator Nehal Hashmi withdrew his resignation he had submitted last week.

Hashmi on the directives of Prime Minister Nawaz Sharif had submitted the resignation to the Senate secretary after he appeared to threaten members of the JIT in a video.

Hashmi did not appear before the Senate chairman to verify his signature earlier this week and filed an application to allow him to withdraw his resignation instead which Rabbani has accepted.