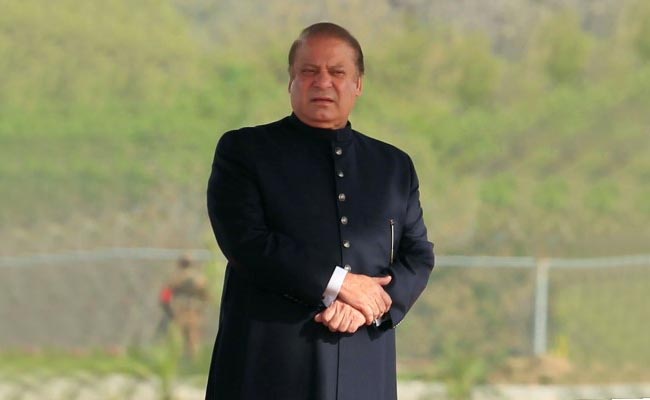 ---
ISLAMABAD: Expressing doubts over the figures presented by the Ministry of Water and Power about demand and supply of electricity in the country, Prime Minister Nawaz Sharif on Tuesday said he could not accept these figures without a third party verification.

The premier was chairing a meeting of the Cabinet Committee on Energy (CCE) in which the Ministry of Water and Power claimed that total power generation stood at 17,052 MW on Tuesday against the demand of 19,125 MW.

Sources said the PM had directed the Ministry of Water and Power in the earlier meetings to conduct a third-party verification of electricity demand and supply in the country. However, this audit had not been conducted so far, a situation that upset the premier.

Nawaz feels the heat of power outages

They said secretary water and power briefed on the situation of electricity supply and demand but the premier did not agree with these figures and put emphasis on a third party verification.

The PM said proactive planning should be made with regard to power supply and demand. "It is very unfortunate that planning by relevant authorities is undertaken without calculating important contingency factors that should not be ruled out," said the prime minister.

He directed the Ministry of Water and Power to undertake power supply and demand analysis till the year 2023 so as to undertake integrated long-term planning with regard to fulfilling energy requirements of the country over the foreseeable future.

Nawaz also directed to work out shifting of scheduled closure of power plants on account of repairs and maintenance from summer season to winter season 'so that maximum power is provided when most required during months of peak power demand'.

The CCE unanimously approved that no power shutdowns be carried out on account of development works during Ramazan. It decided that factors including increase in use of electric appliances due to economic prosperity and behavioural patterns be included in estimation of projected power demands.

LNG power plant

The CCE also accorded in principle approval for establishment of a new LNG based 1,200 MW capacity power plant. Sources said the location of this power plant had not been finalised but its feasibility would be conducted. They said the premier directed that the location should be chosen near the gas pipeline network to reduce cost.

Nawaz feels the heat of electricity outage

The ministry officials told The Express Tribune that Rahim Yar Khan and Muzaffargarh might be suitable places to set up this plant as three existing LNG based power plants were being set up in upper Punjab.

Idle capacity

Sources said during the last meeting, the secretary water and power had briefed about the utilisation of idle power plants and said it was not feasible to run these power plants due to their lower efficiency. In a meeting held on Tuesday, he again argued against utilisation of idle power plants.

He said there were two power plants – Reshma and Gulf – whose capacity was available. The remaining power plants with idle capacity were facing litigation in courts.

"These are old power plants and therefore it is not feasible to use idle capacity of these power plants," he added. However, the PM did not take any decision in this regard.

Finance Minister Ishaq Dar, Minister for Water and Power Khawaja Asif, Minister for Petroleum Shahid Khaqan Abbassi, Minister for Planning Ahsan Iqbal, Punjab Chief Minister Shehbaz Sharif, Information Minister Marryum Aurangzeb were also present in the moot.
COMMENTS
Comments are moderated and generally will be posted if they are on-topic and not abusive.
For more information, please see our Comments FAQ