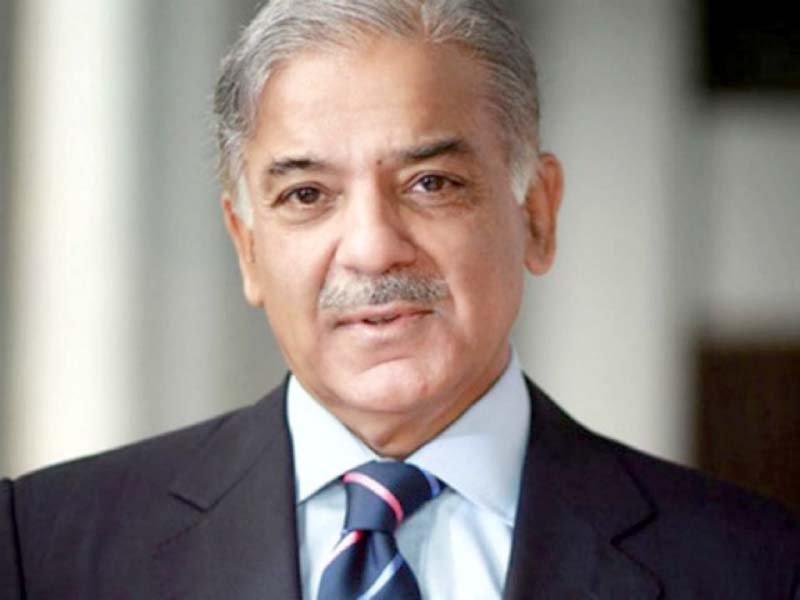 ---
LAHORE: Obliquely criticising the ongoing probe by a joint investigation team (JIT) into the ruling family's offshore properties, Punjab Chief Minister Shehbaz Sharif has called for an impartial and across the board accountability and remarked: "To hold a single family accountable is no accountability".

"I request the apex court to hold accountability without any discrimination so the country can move forward," Shehaz said on Tuesday while answering queries of journalists at the inaugural ceremony of a patient transfer system in Punjab's provincial capital.

"If accountability is to be done, it should be done across the board. The looters and plunderers in [scams like] NICL [National Insurance Company Limited], Bank of Punjab, Overseas Foundation, OGRA [Oil and Gas Regulatory Authority], Nandipur Project should also be held accountable," he added.

Panamagate probe: PM's son appears before JIT

Without naming him, Shehbaz also took a swipe at the PPP Co-chairman Asif Ali Zardari and asked why nobody was holding accountability of people, who have deposited $60 million in Swiss Banks.

He said all should be held accountable if and when needed but victimisation should be avoided, adding that the Sharif family had been victimised during previous regimes including that of Zulfikar Ali Bhutto and General Pervez Musharraf.

To a question regarding a leaked picture of Hussain Nawaz being interrogated by the JIT, the CM said son of the prime minister was made to sit before a probe panel as if he had done corruption.

"He has not looted a penny of this country," Shehbaz said, adding that if the JIT had made sincere efforts, they would have brought back all the plundered money back to Pakistan.

According to sources in the ruling party, the chief minister made these statements a day after a meeting with Prime Minister Nawaz Sharif and Khawaja Saad Rafique, who were on a daylong visit to Lahore.

Sources said the JIT proceedings were discussed extensively in the meeting and the provincial government was advised to get vocal on Panamagate issue in line with the party policy. They said media interaction on Tuesday allowed the Punjab government to show its solidarity with PM's family.

Talking with reference to comment of a journalist who had criticised Shehbaz Sharif for 'boasting about' early completion of power project, the CM enumerated Bhekki and Sahiwal Coal Power plants that were completed respectively in 18- and 22-month 'record time'.

Shehbaz, however, commented positively on the overall role of media, saying: "Except for a few anchors who are engaged in criticism for criticism's sake, others are doing their jobs well."

Patient Transfer Service

The CM said the provincial government had allocated a huge amount of Rs230 billion for health sector in the annual budget 2017-18. "This amount is 15 per cent of the total budget," he added.

Panamagate case: Hussain Nawaz testifies before JIT

He said the Patient Transfer Service was another revolutionary step of the government, through which, patients from tehsil headquarters hospitals and district headquarters hospitals were being shifted to large hospitals free of cost.

"With this system, patients of Rawalpindi, Okara or from any other remote areas of the province can be easily shifted to any of Lahore's hospital free of cost," he said, adding that provision of quality healthcare services was prime agenda of his government.

He said new CT scan machines were being provided in 36 districts of the province. "It would be a unique system as the service provider company will also be responsible for its operation. The CT scan facility will be available 24 hours for the needy patients free of cost," he added.

Similarly, 40 tehsils and district headquarters hospitals are being revamped and they are being provided with latest healthcare facilities. Work on this project is in progress speedily which will start giving results from this year and the hospitals will give a refurbished look, he added.
COMMENTS (4)
Comments are moderated and generally will be posted if they are on-topic and not abusive.
For more information, please see our Comments FAQ