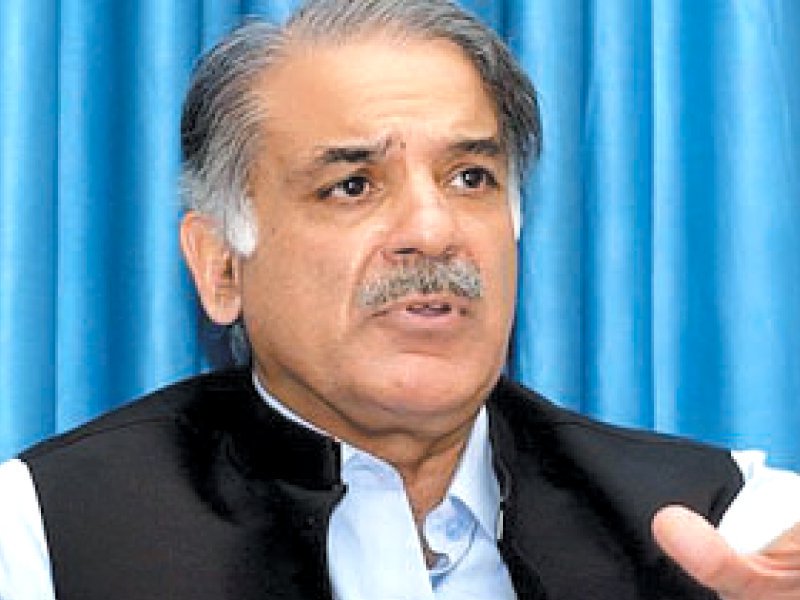 ---
LAHORE: Punjab Chief Minister Shehbaz Sharif on Wednesday said the Punjab government was working on Hepatitis Control Programme in an effective manner and Hepatitis Filter Clinic Lahore has started providing treatment to the patients suffering from liver diseases.

The chief minister expressed these views while chairing a meeting to review steps taken regarding improvement of public health facilities. Addressing the meeting, Shehbaz said provision of quality and modern health facilities to the patients was the top priority of the government. "Steps taken for the improvement of public health facilities are proving fruitful. All the resources will be made available for provision of better and quality health facilities to the masses," he said.

Highlighting the steps taken by the government to control liver diseases, Shehbaz said Hepatitis Control Programme was working in an effective manner. "Hepatitis Filter Clinic Lahore has started providing treatment to the patients suffering from liver diseases. After Lahore, more hepatitis filter clinics are being set up in all the districts of the province."

Man seeks treason case against Punjab CM Shehbaz Sharif




He said talented, professional and high standard human resource should be acquired for these clinics and arrangements be made for modern and quality training of human resource.

Shehbaz said project of setting up of hepatitis filer clinics has to be forwarded with the spirit of service to the ailing humanity. He said establishment of filter clinics is an excellent step of the Punjab government and better treatment will be provided to liver patients with the setting up of these clinics.

"We have to move forward with hard work and determination for achieving the target of setting up of hepatitis filter clinics," he said. Shehbaz stressed upon the need for creating awareness among the people regarding causes of spread of hepatitis and protection against it. He said a vigorous awareness campaign should be launched for this purpose.

The chief minister said decision has been taken for the establishment of cardiac units in different cities, adding that rush of patients in cardiology hospitals can be reduced with the setting up of cardiac units. A plan be made regarding establishment of cardiac units and presented, he added.

Shehbaz said Motorbike Ambulance Service was being launched from all divisional headquarters and added that Patient Transfer Service was also continuing successfully. Ambulance Service Desks have been set up in the hospitals and ambulances of government hospitals have also been handed over to Rescue 1122.

He said condition of hospitals has improved due to government measures and modern system has been adopted for the provision of quality medicines to the people. He said substandard and spurious medicines would be eliminated from the province at all costs and added that samples of medicines have been sent abroad for analysis.

Published in The Express Tribune, June 2nd, 2017.
COMMENTS
Comments are moderated and generally will be posted if they are on-topic and not abusive.
For more information, please see our Comments FAQ