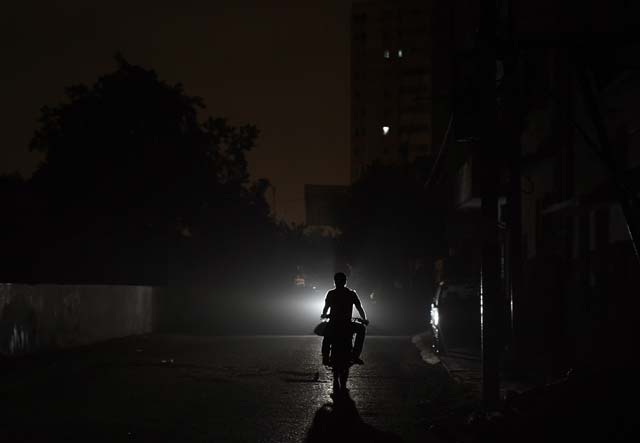 ---
PESHAWAR: For the second consecutive day on Saturday, Pakistan Tehreek-e-Insaf (PTI) MPA and parliamentary secretary for environment Fazl Elahi and his constituents continued their protest against power outages in Peshawar and surrounded a 132KV grid station in the city's Hazar Khawani area.

Elahi, along with hundreds of protesters, gathered at the grid station to press the Peshawar Electric Supply Company (Pesco) to end hours-long power cuts.

Holding sticks, the crowd tried to enter through the main gate but the security staff managed to lock it before they could enter. The protesters then tried to break into the station to restore power to their areas, but a heavy contingent of police arrived and stopped them.

Led by Elahi, the crowd spent Friday night in protest outside the grid station and also ate their Sehri meal there as the PTI leader had said they would not leave until electricity supply was restored to his constituency, PK-6.

Prime minister rejects summer load-shedding plan

Elahi told reporters that the residents of his constituency had installed meters and were paying bills, but still not being supplied electricity.

"Those who are using electricity illegally should be treated as per the law but the consumers who are paying their bills should not be punished for a crime committed by a few," he added.

On Friday, Elahi and his supporters had stormed the Taj Abad grid station and forcibly restored supply to various feeders. Pesco has registered FIRs against them, but no action has been taken so far.

According to Pesco, the bill recovery rate for Akhun Abad, Yakatoot and Hazar Khawani feeders is less than 70 per cent because of the Kundas (illegal hook connections) there.

However, the residents said the Badhaber grid station was set up on their land and at the time of its construction, the government had promised them that they would not have to pay bills for domestic use in return for allowing it to use their land.

They maintained that they had now installed meters and paid their bills regularly but still suffer prolonged outages.

Power pilferage: PESCO removes 203 illegal connections

Pesco spokesperson Shaukat Afzal has urged the provincial government to provide security to all Pesco installations. Afzal said the government still had not taken action against MPAs Fazl Elahi and Arif Yousaf for taking the law into their hands and attacking grid stations.

"People are being urged to take the law into their hands which will have dangerous consequences," he said. "The provincial government will be responsible for any untoward incident."

Khyber-Pakhtunkhwa (K-P) IGP Salahuddin Mehsud has directed all regional and district police officers to ensure security to all grid stations and other installations of the Water and Power Development Authority (Wapda).

Mehsud said everyone had the right to protest but no one could be allowed to attack grid stations, block roads and damage public assets. The IGP also directed the police officers to help arrange meetings between protest leaders and Wapda officials.