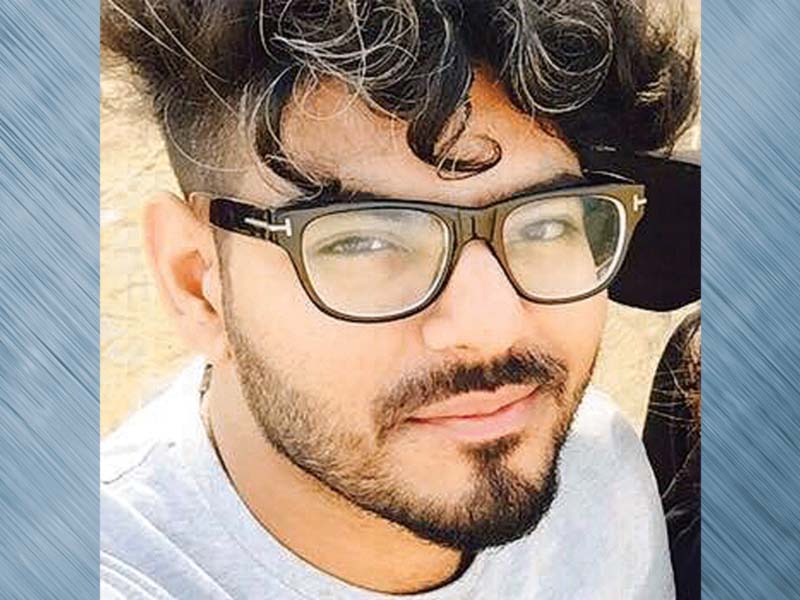 ---
The brand representative, PR and image consultant at NABILA, and also the coolest guy in the business, plays a game of chance with us. Find out who he last texted, his favourite make-up trend of all time and the fashionistas he has nothing but love for!

Who is currently your favourite model in Pakistan and why?

They all have very distinct looks and it's very difficult to choose one. But from the new lot I love Sadaf Kanwal, Alyzeh Gabol, Zara Abid, Fem Ansari, Saara Hirji and Hira Shah. But of course models like Fouzia Aman, Rabia Butt, Nooray Bhatti, Cybil Chowdhry amongst many others will always be timeless.




Who do you think is the best dressed in Pakistan right now?

Shazah Ayub, Natasia Paul, Maheen Taseer, Kiran Malik and Anusheh Shahid. Oh and how can I forget Ayesha Farooq Hashwani — I love them all!

What is your favourite make-up trend of all time?

Deep red lips with flawless skin.

What is your favourite movie of all time?

Gone With The Wind.

What song is stuck in your head right now?

'2K Magic' by Bruno Mars makes my heart feel happy. Also Swalla by Jason Derulo and Nicki Minaj.

If you could swap places with anyone, who would it be and what would you do?

I think I already am in the best place of the country, that's why I'm talking to Maha Rizvi right now. If I ever had to swap places with anyone, it wouldn't be with anyone less than a Hollywood superstar or Anna Wintour.




What is your go-to comfort food?

Sushi! I love it.

Who was the last person you texted and what did you say?

The last person I texted was Alyzeh Gabol. I messaged her saying: "see you bae – xoxo!"

What has been the proudest moment in your life?

There have been many.

What would be the hardest thing for you to give up on?

I think my phone. I couldn't ever give it away.

What is your favourite colour?

Blue is my black! I love royal blue and white too.

Name someone you really admire:

Nabila.




Instagram or Snapchat?

Instagram-story, it has both.

What is the first thing you do when you wake up?

I check my phone.

If you were stranded on a deserted island, what three things would you take with you?

My phone, which would actually be of no use to me, because it would die soon, since there's no electricity on deserted islands. I would also take my close friends Fouzia Aman and Zaid Akhai.

What four-legged creature is your favourite and why?

I don't like animals. I stay 10 feet away from cats and even further away from dogs!

What was the last lie you told and to whom?

I just told someone 20 minutes ago that I would return their call in 15 minutes, but I still haven't.

If someone wrote a biography about you, what do you think the title should be?

Chikni Chambeli.

What is your dream vacation?

Paris!

Name one person that you would love to dance with:

I'm obsessed with Bruno Mars, Rihanna and Jennifer Lopez – so any one of them!

What did you do for your last birthday?

My closest friends Fouzia Aman and Sadaf Kanwal threw a dinner for me at Café Flo. But I was also working that day, as I am a workaholic!