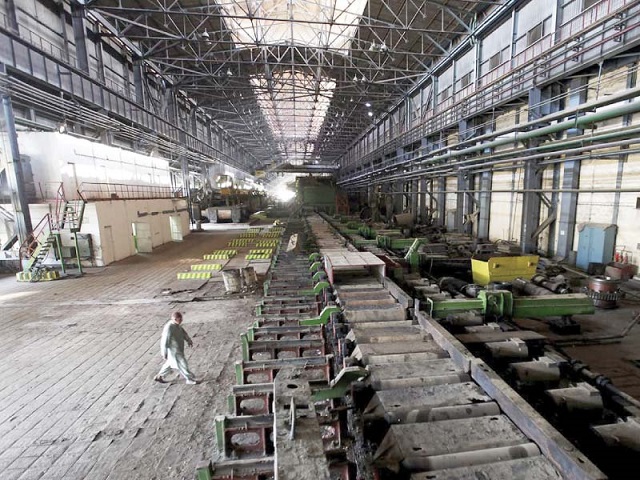 ---
LAHORE: It seems the Environment Protection Department (EPD) pays little respect to the judicial orders of tribunals in certain cases, reports suggest.

The Punjab Environmental Tribunal, Lahore, on May 12, passed an order to unseal a forging unit – Abdul Malik Engineering Works – which was closed some two weeks ago for causing pollution and noise in a residential zone.

However, Justice (Retd) Chaudhry Muhammad Younis and Muzaffar Mehmood, chairperson and member of the tribunal, respectively, ordered the EPD to unseal the unit after a visit. The hearing of the case was adjourned till May 29. Asif Malik, the owner, told The Express Tribune that not only was his unit sealed illegally, but it was done at the behest of a neighbour who wanted a partnership in the business.

Pakistan offers conducive environment for foreign investment, says PM

Asif added that on his refusal to make him a partner, Mian Zeeshan Sultan started using different tactics to disturb his business. He went on to say that the first step was to threaten him through the police. He stated that the EPD was used next to get his unit sealed over allegations of it being established in a residential area. Asif said the unit was situated on Main Rajbah Road in Salamat Pura, which is an industrial area. "There are many other industrial units, while no residences are in that area." he asserted.

The petitioner said he approached the environmental tribunal to find a solution and on May 12, it ordered the EPD to unseal the unit. Asif continued that he had been moving from pillar to post and requesting officers to follow the orders. He alleged his opponent was using political influence against him and creating hurdles in the reopening of his business.

Javed Iqbal, a deputy director of EPD, told The Express Tribune that reopening the unit was an urgent matter. He added a case has been prepared based on the orders of the tribunal and sent to the EPD Director Waseem Ahmed Cheema for approval. He stated Cheema was on training, but visited the office regularly. He said a decision would be taken after measures the pros and cons.

Better environment: 'Animal breeding adds new fellows in Zoo'

However, Waseem Ahmed Cheema said he is not the final authority to order the reopening of the unit. The official said he would see the order of the tribunal once he reached office and take a decision accordingly. He concluded that the final order would come from the EPD director general who is abroad.

Advocate Tipu Salman Makhdoom, a law expert, said the lackadaisical attitude of government functionaries towards judicial orders undermined the rule of law. He said functionaries were not paying heed to the decision in this case and the victim should move a contempt of court application.

Published in The Express Tribune, May 19th, 2017.
COMMENTS
Comments are moderated and generally will be posted if they are on-topic and not abusive.
For more information, please see our Comments FAQ