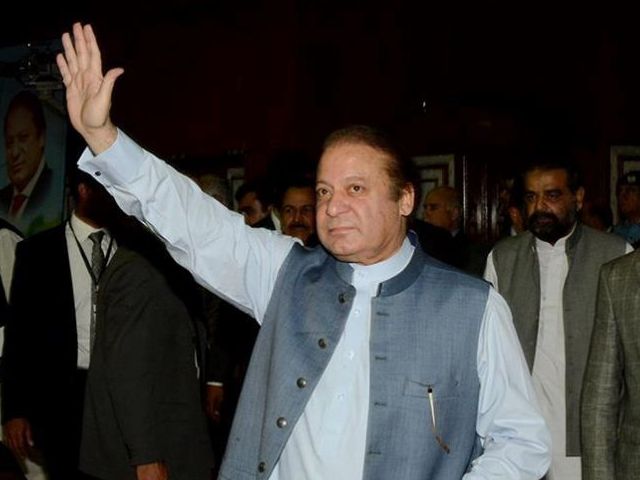 ---
ISLAMABAD: With an eye on next polls, federal and provincial governments have cumulatively proposed Rs2.113 trillion national development budget for next year, with the federal government allocating Rs95 billion for parliamentarians' pet schemes.

These proposed development budgets for fiscal year 2017-18 by five governments is Rs438 billion or 26 per cent higher than the original allocations of Rs1.675 trillion for the current fiscal year.

This underscored that all political parties in power would like to spend heavily ahead of the next general elections.

As much as 17 per cent or Rs363 billion of the total National Development Outlay would be spent by borrowing from external sources – also a result of financing of China-Pakistan Economic Corridor (CPEC) projects.

Govt plans to expand Super Tax net to individuals

On Wednesday, the Annual Plan Coordination Committee (APCC) recommended Rs2.113 trillion National Development Outlay for 2017-18, which is historically the highest-ever allocation for development purposes, said Planning and Development Minister Ahsan Iqbal after the meeting.

He said that the APCC recommended Rs1.001 trillion for the federal Public Sector Development Programme (PSDP) – which is 25 per cent or Rs201 billion higher than outgoing fiscal year's budget. Another Rs1.115 trillion were proposed for the provincial ADPs – also higher by 27 per cent or Rs237 billion over outgoing fiscal year's provincial budgets.

Originally, the finance ministry had proposed Rs845 billion for the next year's federal PSDP but while chairing the Cabinet meeting last week, Prime Minister Nawaz Sharif had directed it to jack up the allocation to over Rs1 trillion.

Out of Rs1.001 trillion, the planning ministry would get Rs866 billion against Rs655 billion in the outgoing fiscal year. The remaining Rs135 billion are for Temporarily Displaced Persons (Rs90 billion), PM's initiatives (Rs20 billion) and Rs25 billion for Gas Infrastructure Development Fund.

Budget 2017-18: K-P govt to allocate Rs138b for education

However, an appalling trend in the new budget is Rs95 billion allocation under two separate heads for funding projects sought after by parliamentarians, including Prime Minister Nawaz Sharif. This could raise legal issues for the government, as the Supreme Court has barred such spending through a judgment in discretionary spending case of former Prime Minister Raja Pervez Ashraf.

The APCC proposed to allocate Rs45 billion – up from outgoing year's Rs20 billion – for Pakistan Sustainable Development Goals Community Development Programme. Primarily this money is being spent on electricity, community welfare and gas schemes recommended by parliamentarians.

Another Rs50 billion is also proposed to be given in the name of the Federal Development Programme. The sources said that this money would also be spent on projects recommended by the ruling party legislators.

However, the Planning Ministry officials insisted that the Rs50 billion had to be parked separately after the Finance Ministry conveyed about increasing the PSDP allocation from Rs845billion to Rs1.001 trillion.

The APCC's recommendations will now go to the National Economic Council, which is headed by Prime Minister Nawaz Sharif in addition to four provincial chief ministers. The NEC is scheduled to meet on Saturday.

During the consultative process, various ministries and departments demanded Rs1.8 trillion under the federal PSDP. Iqbal said that the Planning Ministry had demanded over Rs1.150 trillion but the Finance Ministry sanctioned Rs149 billion less.

The APCC, the second last forum for approving new development budget and national macroeconomic plan, also approved a six per cent economic growth rate target for the new fiscal year 2017-18.

The provincial governments of Khyber Patunkhwa and Balochistan complained about cuts in allocations of federally-funded projects.

According to Khyber-Pakhtunkhwa's Finance Minister Muzzafar Said, his government had proposed 12 schemes, but the federal government did not allocate funds for even one. He said that for the Rs119 billion Chashma Right Bank Canal project, the federal government set aside just Rs130 million.

However, Ahsan Iqbal said that the Planning Secretary would meet with all provincial chief secretaries on Thursday (today) and try to address their concerns before taking the budget to the NEC for final approval.

Iqbal said that funding requirements of CPEC projects will be fully met and therefore, National Highway Authority (NHA), which is executing road projects of the CPEC, has been given Rs325 billion budget for next year as opposed to Rs188 billion for outgoing fiscal year.

The government proposed Rs288 billion for all federal ministries, almost on a par with the outgoing fiscal year's level. Corporations such as NHA and Water and Power Development Authority (Wapda) would cumulatively get Rs384 billion.

The Planning Minister said that special allocations have been made for Gilgit-Baltistan, Azad Kashmir and Federally-Administered Tribal Areas in addition to meeting their regular development requirements. The Higher Education Commission (HEC) has been given Rs35 billion budget for the next fiscal year.