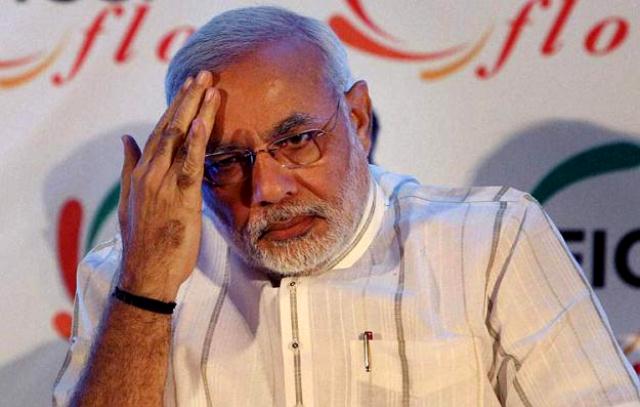 ---
The Belt and Road Forum for International Cooperation has concluded in Beijing with representatives from more than 130 countries and 70 international organisations taking part in the landmark summit.

India boycotted the conference on the grounds that the Chinese One-Belt One-Road (OBOR) initiative ignored New Delhi's core concerns regarding sovereignty and territorial integrity. However, Global Times, a Chinese daily, derided New Delhi's decision to skip the forum saying India was the only nation which expressed disapproval of the project.

India skips China's Silk Road summit, warns of 'unsustainable' debt

In addition to its concerns regarding the China-Pakistan Economic Corridor (CPEC), India is increasingly becoming concerned about China's economic and diplomatic expansion through Asia, and in particular, across countries and waterways that it considers to be its sphere of influence.

"India's objection to OBOR is partly a show for domestic politics, partly to pile pressure on China. However, the absence of New Delhi… has not affected the forum in Beijing, and it will exert even less effect on the progress the initiative will make in the world," the newspaper wrote in an editorial.

Alluding to China's relations with Washington DC, it went on to suggest that New Delhi should mitigate differences with Beijing in order to maintain smooth bilateral ties. "China and the US have maintained smooth bilateral relations, from which New Delhi can learn."

Pakistan, India face off at The Hague

Blaming rising Hindu nationalism, the newspaper said: "It should be pointed out that some people in India, with the ability to influence public opinion, have a shallow analysis of state interests, and an outdated understanding of geopolitics. Their stereotyped view of China continues to spread to the whole of Indian society, which may have destructive power. India and China should be vigilant about this."

Touted as Chinese President Xi Jinping's ambitious project, the OBOR initiative focuses on improving connectivity and cooperation among Asian countries, Africa, China and Europe.
COMMENTS (4)
Comments are moderated and generally will be posted if they are on-topic and not abusive.
For more information, please see our Comments FAQ