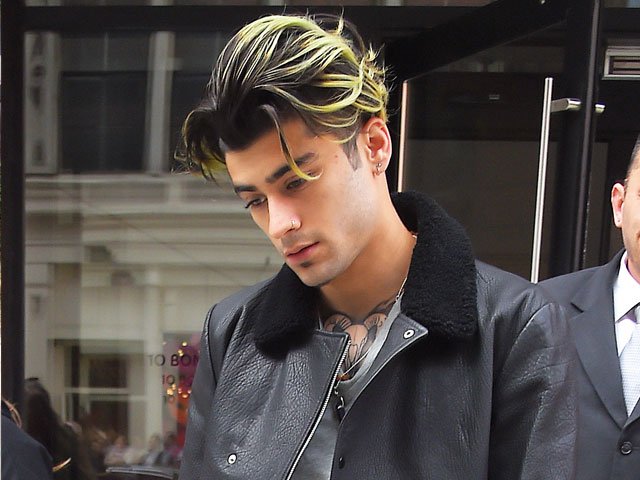 ---
If you ever happen to see ex-One Directioner Zayn Malik, it is likely that he will be found with one of the two things. His lady love, Gigi Hadid or his usual beard.

However, this week, the Pillowtalk hitmaker was seen sans his trademark facial hair.

Zayn strikes a pose in newly dyed green hair and sends Twitter into frenzy

Apparently, underneath his beard lies a familiar baby face and jawline that bears an uncanny resemblance to one famous actor — a young Antonio Banderas. Just check out it out:




PHOTO: FILE

This isn't Malik's first time to rid his jawline of his scruff, but we think it's the long, ruffled hair and dark features that remind us of Banderas with his look from The Mambo Kings, Philadelphia, and Interview with the Vampire days.

Zayn Malik on his eating disorder and anxiety

Plus, a haircut has brought two stars together before — more than once. Malik and his clean-shaven appearance has been compared to many famous men in the past.

One Twitter user pointed out that the singer looked like the spitting image of Colin Farrell.


Zayn Malik looks like a young Colin Farrell.

— Stefania Maresca (@youhotbabe) November 25, 2015


Anyhow, we like Zayn's this neat look. We hope you ponder regarding getting rid of those green locks any time as well, Z.

Have something to add in the story? Share it in the comments below.