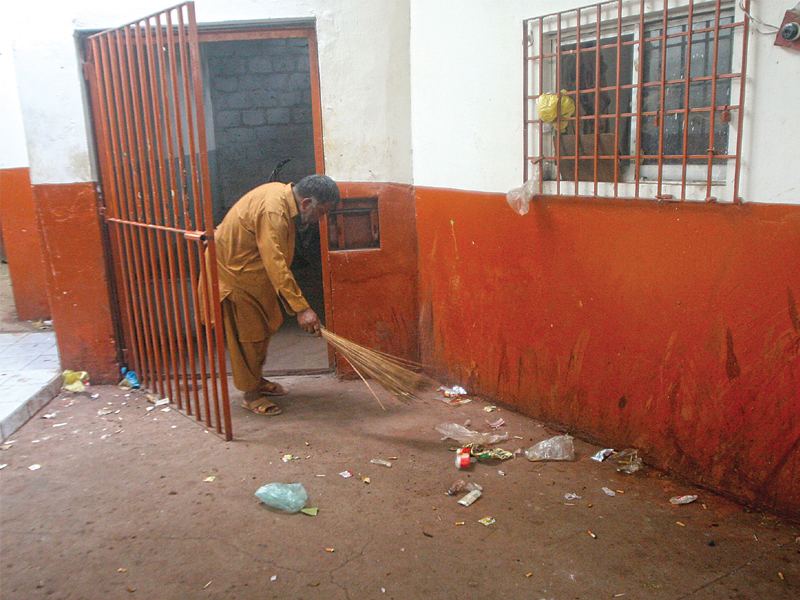 ---
MULTAN: A sanitary worker in Tehsil Headquarters Hospital was allegedly beaten on Saturday by a gunman on the directives of Khanewal deputy commissioner.

Khanewal Deputy Commissioner Muzaffar Khan Seyal paid a surprise visit to Tehsil Headquarters Hospital Jahanian to inspect the cleanliness condition prior to the visit of a PML-N minister.

Dissatisfied with the poor cleanliness condition at the outdoor patient department, the DC ordered to present the sanitary staff. However, only one sanitary worker was present at that time on duty. When sanitary worker Shakeel Masseeh was produced, the deputy commissioner ordered his gunman to "reward him for his work".

Following the orders of the DC, the gunman slapped Shakeel. On this, the DC said the "reward is less than he deserves", after which the gunman started beating Shakeel with his fists and baton. He said as the hospital was being whitewashed, the stains of paint were visible on the floor even after he cleaned the floor.

Employees of the district hospital staged a protest demonstration at the main gate of the hospital against the alleged torture on sanitary worker. A protester Saleem Matti said the protest was confined to Tehsil Jahanian and if the action was not taken, the minority members would stage protests across the whole district.

Meanwhile, the minorities' minister assured the protesters that he would come to Jahanian to resolve the matter and address their grievances. The Express Tribune contacted Khanewal Deputy Commissioner Seyal, but he declined to comment on the matter.

Published in The Express Tribune, May 7th, 2017.