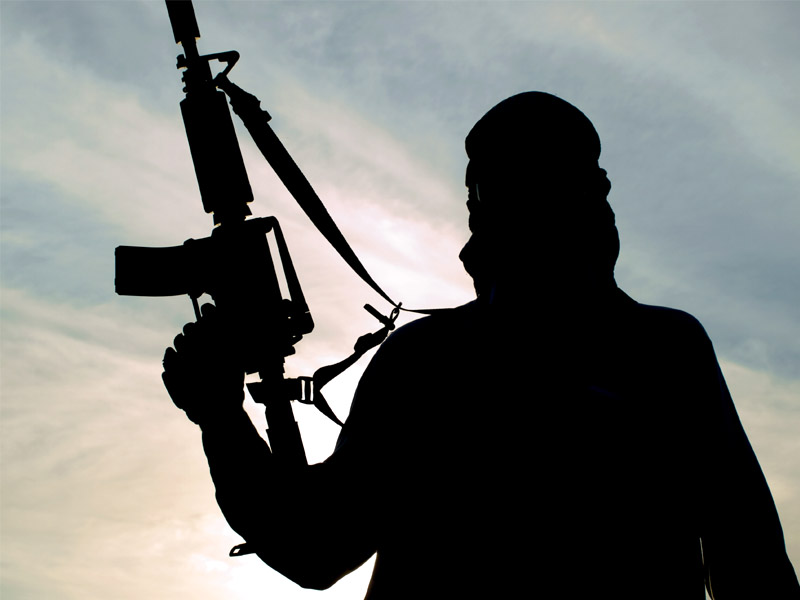 ---
PESHAWAR: There has been a 43% decrease in the number of terrorism incidents in Khyber-Pakhtunkhwa, with 39 incidents reported during the first four months of the current year as against 68 episodes during 2016.

As per the statistics released by the Counter Terrorism Department (CTD), there has been a 50% decrease in the total number of IED blasts, as only 11 such incidents were recorded in the year 2017 so far compared to 22 recorded in the same period last year.

By the same token, there is a 64% drop in the number of hand grenade attacks with only four such occurrences. There is also a considerable decline in the number of target killings, as 24 such cases were recorded so far this year as against 35 in the first four months of last year.

Three more 'hardcore' terrorists executed

The statistics were presented at a high-level meeting of police officials presided over by IGP Salahuddin Mehsud held at the Central police office.

A police official told The Express Tribune that the peak year for militancy was 2014 and after that militancy and terrorism incidents were in decline due to military operations in Fata and a better strategy employed by the CTD across the province.

"There has been a drop in terrorism incidents but militancy and militant groups based in Afghanistan are still a major threat," he informed the meeting, saying a new phenomenon was the arrival of IS in Pakistan and much more efforts were required to dismantle it.

Sri Lankan COAS lauds Pak Army's role in fighting terrorism

It is worth mentioning here that this year at least five cases have been recorded in Peshawar district alone in which clerics who were part of Emarat-e-Islami have been gunned down. All the killings were claimed by IS on the ground that these people were members of the Afghan Taliban.

Last Thursday, Maulvi Daud was killed with two other men. Taliban spokesman Zabihullah Mujahid also confirmed Daud's death to the media.

The IS claimed responsibility for the "assassination of a Taliban leader" a day earlier, without naming him, through the group's affiliated news agency AMAQ.

War against extremism: Pakistan doing enough to counter terror, says Italian professor

During the past three weeks, Peshawar has witnessed at least four attacks on three Afghans and a Pakistani cleric. These assaults have left six people dead.

Capital city police acknowledge one of these attacks — the one on the Pakistani cleric — as the handiwork of IS.

Earlier on April 20, unidentified attackers entered a mosque in the Qazi Kilay area and opened fire, killing Abdul Qayyum and Asad and injuring four others.
COMMENTS
Comments are moderated and generally will be posted if they are on-topic and not abusive.
For more information, please see our Comments FAQ