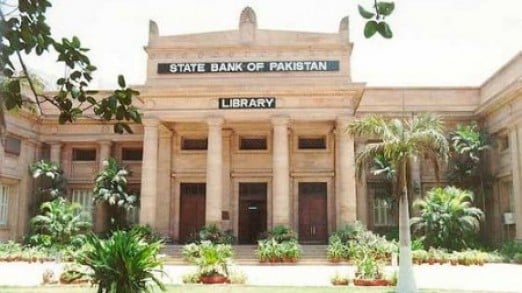 ---
KARACHI: Pakistan's current account deficit in the first 10 months of the 2009-10 fiscal year fell by 65.93 per cent to a provisional $3.060 billion, the central bank said on Monday.

The current account deficit was $8.982 billion in the same period last year, the State Bank of Pakistan said. "Higher current transfers and receipt of logistical support payments from the US were the main reasons behind the lower current account deficit in the July to April period," said Asif Qureshi, Director at Invisor Securities Ltd. The US embassy said that this month it had released $656 million to Pakistan from its coalition support fund for costs incurred last year in fighting militants, with $188 million transferred in late April and $468 million in May.

The $188 million is reflected in the current account data for April and analysts said that the remaining $468 million will be reflected in May's data which should show a further narrowing of the deficit. The trade deficit for July-April of the current fiscal year was $12.24 billion, compared with $14.22 billion in the same period last year. Analysts said that they expected the current account deficit to keep narrowing on falling international oil prices. In April, the current account deficit was a provisional $185 million compared with a provisional $40 million in March.

Published in the Express Tribune, May 18th, 2010.
COMMENTS
Comments are moderated and generally will be posted if they are on-topic and not abusive.
For more information, please see our Comments FAQ