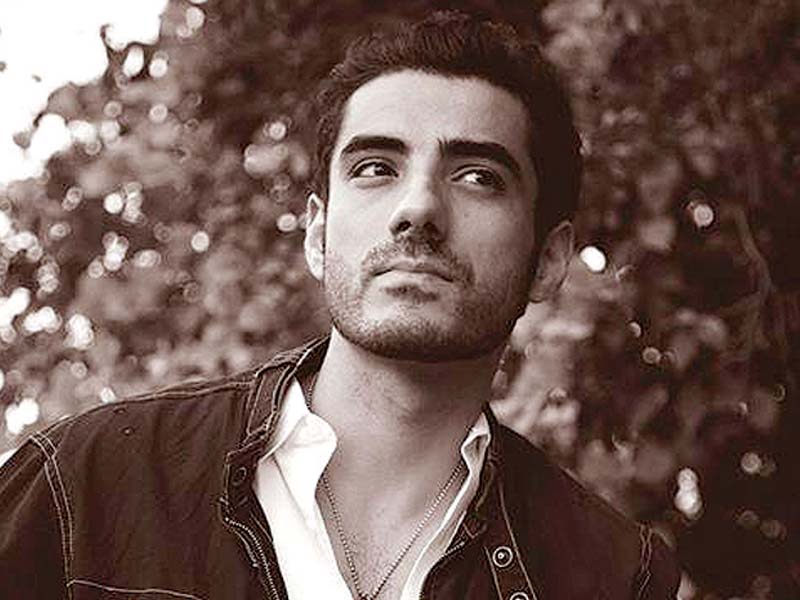 ---
Acclaimed actor and the ultimate eye candy, rises up to the challenge of our Toss Up. Find out his mentor, the last person he texted and his favourite pick up line!

Which scene in Dobara Phir Se was the hardest to shoot?

I found the car ride challenging. We were in an open vehicle for many hours so we were literally getting cooked like meat but still had to look happy.




Who is your mentor?

To be honest, when I first started acting, Daniel Day-Lewis. He said in an interview that when he did stage, he saw his deceased father's ghost on stage. After this he never did stage again. He was so brave in what he said. He also said that people say he can't empathise, and I understand where he comes from. Now I draw inspiration from everyone and everywhere, but initially Daniel Day-Lewis.

Who was your first celebrity crush?

Jenifer Connelly in Labyrinth. Locally I would say Nazia Hasan.

What is your biggest fear?

I don't get scared easily, but I would say death, disease and something bad happening to my loved ones. Beyond that I have no huge fears. Maybe the fear of not discovering my potential in its entirety, but it's not that big of a fear.




If you could eat only one thing for the rest of your life what would it be?

I'd say spaghetti, but the rest of my life would be shortened, so I'll say apples. At least I'd live longer!

Beaches or mountains?

Do I have to choose one? Ok mountains — something cold and challenging.

From your whole filmography, which performance are you most proud of?

Currently, it's Dobara Phir Se. I'm always growing, with every step I take.




Who was the last person you texted?

I just texted Mahira Khan.

Tell us something you learnt about Ali Kazmi on set:

One thing I learnt about Ali Kazmi is that he thinks he can fool everybody.

What is your favourite Pakistani movie and why?

I don't play favourites, but for now, it's Dobara Phir Se. I also like Na Maloom Afraad.

What is your phone's wallpaper?

Excellent question! It's a Japanese character looking at a dragon.

If you could have a superpower what would it be and how would you use it?

Mind over matter. I would use it in every way like Dr Strange.

How did you get into acting?

I have a strong history with art. I loved painting and drawing, but then I took a long detour. One day I just dropped all that, and jumped into acting and direction. You can't keep your passion unaddressed too long.




Name one Pakistani celebrity you'd like to take out on a date:

I'm good on my own right now. Hence, the mountain! You can bring Mira Sethi there though. She's so tall, so I'm kind of wondering if it'll be a fast ride… on the bike of course.

What question do you hate to answer?

I don't hate to answer questions. I hate to answer 'aap ne yeh assay kyun kiya?' I don't like impolite questions about important things.

What is your favourite pick up line?

I think I have pick up paragraphs. Really, I don't use lines. I use paragraphs or nothing at all…maybe just a look.