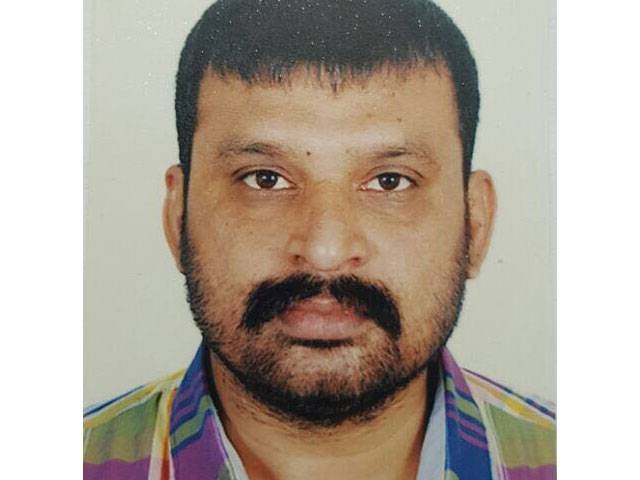 ---
KARACHI: One year on, the family of Aftab Ahmed is still waiting for justice.

Ahmed, the coordinator of Muttahida Qaumi Movement (MQM) - Pakistan leader Farooq Sattar, was allegedly tortured to death in Rangers' custody. The 42-year-old MQM activist, who had been working as Sattar's coordinator since 2002, was picked up by paramilitary troops in plain clothes during a raid at his residence near Mukka Chowk – now Liaquat Ali Khan Chowk – in Azizabad, Federal B Area, on May 1. He was shifted to the Mitha Ram Hostel, a declared sub-jail where the paramilitary force interrogates suspected criminals and terrorists. He was presented before a judge of an anti-terrorism court by Rangers a day later, where the court granted the Rangers' request for a 90-day preventive detention under Section 11-EEEE of the Anti-Terrorism Act, 1997.

Unfortunately, Ahmed died within 48 hours of his detention on May 3, allegedly due to torture at the sub-jail.

Army chief calls for inquiry into Aftab Ahmed's death as Rangers suspend officials

Soon after his killing, the Rangers claimed that Ahmed suffered from chest pain and died when he was shifted to the hospital. However, Rangers issued another statement after pictures and videos made rounds on the social media, showing the corpse of the deceased activist bearing torture marks.

In the second statement, the Rangers spokesperson stated that Rangers suspended at least five officials suspected of involvement in Ahmed's death and a high-level committee was also set up to investigate the circumstances behind Ahmed's death. The committee had to be headed by a sector commander designate of Sindh Rangers and had to ensure that truth about the incident is brought to light, the statement had added.

The then director-general of Rangers, Major General Bilal Akbar, had also admitted that the deceased MQM worker was tortured by Rangers in custody and vowed that strict action will be taken against those responsible for misconduct. Akbar said that Ahmed was tortured in custody and the standard operating procedures were not followed by some Rangers personnel in this case.

Dr Sattar's aide dies in Rangers custody

"A year has been passed since the martyrdom of my coordinator, Aftab Ahmed, but the family of the shaheed is still looking for justice," said Sattar. "Despite having concrete evidences of the custodial killing, not delivering the justice to the bereaved family is tantamount to exploiting the Constitution and the law of the country." Sattar said the killers of Aftab Hussain are roaming free despite the fact that then Chief of Army Staff General (retd) Raheel Sharif took notice and ordered a transparent inquiry into the custodial killing. He added that he also demanded of the Chief of Army Staff and Prime Minister of Pakistan to help the family for justice and play their role in punishing the culprits.

Ahmed's post-mortem was conducted at the state-run Jinnah Postgraduate Medical Centre. A four-member medical board team had been formed to examine the body. A Rangers doctor was also part of the four-member board, which also confirmed that Ahmed died due to severe torture.

Farooq Sattar's coordinator died in Rangers' custody, claims MQM

Ahmed leaves behind a wife, three daughters and two sons. Though the family of Ahmed was in Saudi Arabia to perform Umrah on his first anniversary, relatives and friends said that they have lost hope for justice. "Even if he had a heart attack, what caused it?" said his friend, Junaid Ahmed. "Definitely, everyone knows that he died of heart attack due to severe torture. Initially, we were very hopeful for justice when the army chief and others took notice. But with time, everyone forgot Aftab and his murderers."

Meanwhile, Rangers officials concerned were not available for comments when contacted.
COMMENTS (1)
Comments are moderated and generally will be posted if they are on-topic and not abusive.
For more information, please see our Comments FAQ