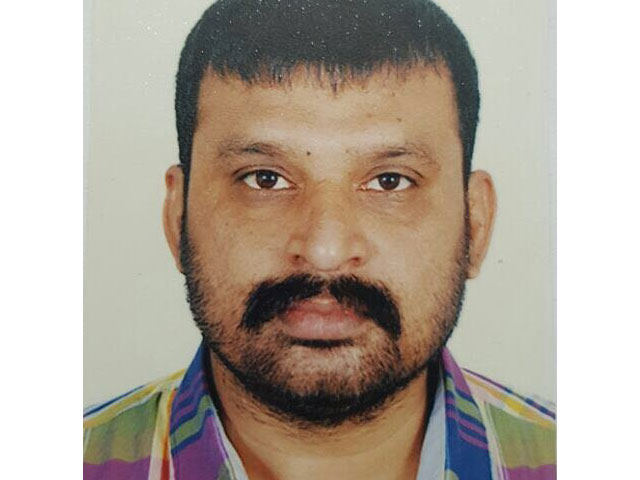 ---
KARACHI: Army chief General Raheel Sharif ordered on Wednesday an inquiry into the death of Muttahida Qaumi Movement (MQM) leader Farooq Sattar's aide in Rangers' custody.

"[The] COAS has directed to hold an inquiry to find out truth in the casè of Aftab Ahmed, who died in Karachi yesterday," said an ISPR statement. "He instructed to ensure that justice must be done."

https://twitter.com/ISPR_Official/status/727754687949189120

Meanwhile, Rangers suspended officials suspected of involvement in Ahmed's death.

"A high-level committee has been set up to investigate the circumstances behind Aftab Ahmed's death," the statement said. "The officers allegedly involved have been suspended."




Dr Sattar's aide dies in Rangers custody

The committee will be headed by a sector commander designate of Sindh Rangers, and will ensure the truth about the incident is brought to light, the statement added.

According to the MQM, Ahmed died in Rangers custody on Tuesday, within 48 hours of his detention by the paramilitary force.

He was reportedly picked up from his residence on Sunday and presented in an anti-terrorism court a day later.

However, Rangers Ahmed died of cardiac arrest.

The MQM activist, 42, who had been working as Sattar's coordinator since 2002, was detained by the Rangers in a raid in FB Area, Karachi. He was shifted to the Mitha Ram Hostel, a declared sub-jail where the paramilitary force interrogates suspected criminals and terrorists.

The Rangers, however, did not disclose his arrest until he was produced before an anti-terrorism court on Monday.

The court allowed the Rangers to detain the suspect in 90-day preventive custody. At 8am on Tuesday, Aftab was brought to the state-run Jinnah Postgraduate Medical Centre and died shortly afterwards.

Dr Seemin Jamali, who heads the JPMC's Emergency Ward, said the man had no blood pressure or pulse on arrival. He was declared dead at 8:20am after cardiopulmonary resuscitation failed to revive him.

Additional Police Surgeon Dr Kaleem Shaikh said the cause of death has been reserved until chemical and histopathology reports. The final autopsy report will take more than a week.

Kaleem was among a four-member team that carried out the post-mortem. Hospital and Edhi morgue sources told The Express Tribune Aftab's body bore severe torture marks.

Farooq Sattar's coordinator died in Rangers' custody, claims MQM

The MQM has demanded the authorities conduct an inquiry of the extrajudicial killing.

MQM Convener Nadeem Nusrat rejected the Rangers claim that Aftab died of a heart attack, contending he was tortured to death.

In a statement issued from London, he requested the prime minister, chief justice, Karachi corps commander and army chief to order an impartial judicial investigation. The inquiry report should be made public within a week, he added.

Nusrat said MQM workers had died in the custody of law enforcement agencies previously as well but no action had been taken against them. He also accused the Rangers of kicking out doctors and staff from the morgue to tamper with the post-mortem report.

Rangers release MQM's deputy convener from custody

A father of five, Ahmed joined the MQM in 1990.

His funeral was held at Numaish Chowrangi, where a large number of workers gathered to offer prayers.

Speaking to reporters after the funeral, Sattar said the activist's death raised several questions since the deceased suffered no ailments.

"Even if he had a heart attack, what caused it? What was the environment in which he was being interrogated? If his death is natural, there should be proof to satisfy this claim," he said. "After seeing Aftab's body, no one can say he died of natural causes."

The MQM leader said Aftab had no criminal record and was innocent. "The government and policymakers should bring an end to such activities where people are being picked up without any evidence against them," he added.